Pakistan's PM Imran Khan receives Saudi Arabia's Foreign Minister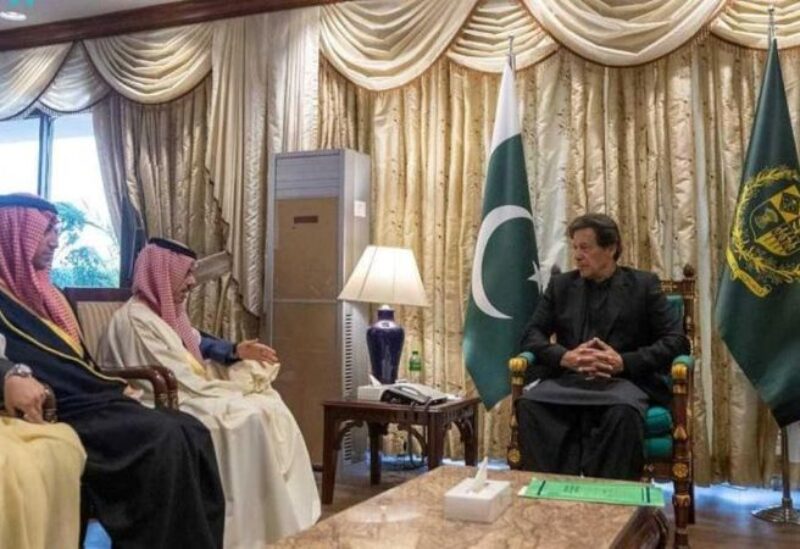 According to the official Saudi Press Agency (SPA), Pakistan's Prime Minister Imran Khan welcomed Saudi Arabia's Minister of Foreign Affairs Prince Faisal bin Farhan on Sunday in Islamabad.
The Saudi foreign minister attended the Extraordinary Session of the Organization of Islamic Cooperation (OIC) Council of Foreign Ministers on the humanitarian situation in Afghanistan, which was held in Islamabad.
The two sides discussed the outcomes of the OIC session called for by Saudi Arabia in its position as the current Islamic Summit's chairman, according to SPA.
Khan and Prince Faisal also "discussed aspects of joint coordination between the two countries to support security and stability in Afghanistan and to provide humanitarian and relief assistance to the brotherly Afghan people through the OIC and international organizations," according to the press agency.
The two sides discussed the necessity of the international community sticking by Afghanistan in combatting terrorism and extremism, as well as assisting the Afghan economy to prevent it from collapsing, which would have ramifications for the region and the globe.
Prince Faisal also stated that the international community must respond to the rising humanitarian situation confronting Afghans.
"We appeal to the international community to assist in halting the deterioration of the situation in Afghanistan," he said.