Palestinians sift through rubble at Gaza camp hit in Israeli strike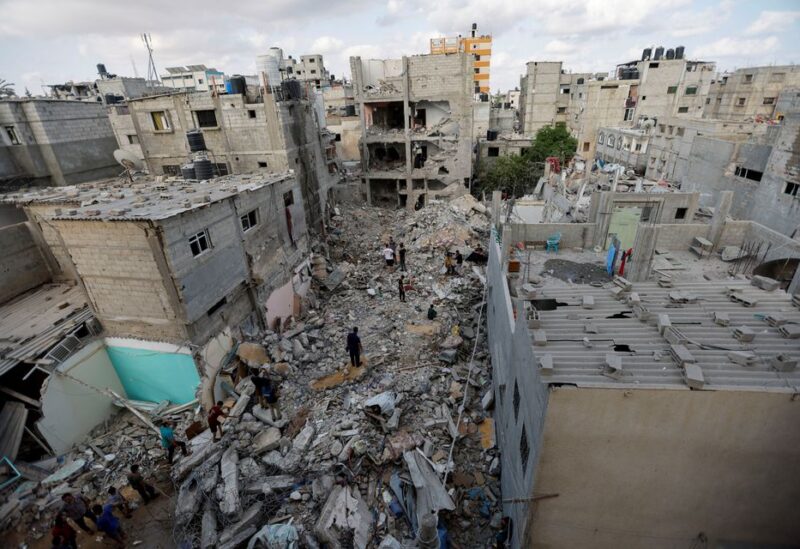 When Israeli missiles hit her neighborhood in a crowded refugee camp in Gaza on Saturday night, 9-year-old Leen Matar said she was so terrified that she began reciting Islam's funeral prayers.
"We were in my grandfather's house when suddenly the rubble started falling on us," she told Reuters from a hospital bed, where she was being treated for a fractured leg. "We started crying till our neighbors came and saved us."
Matar was wounded in an Israeli strike that killed a senior commander with the Palestinian Islamic Jihad group late on Saturday evening, the second day of a major flare-up in violence between Israel and Palestinian militants in Gaza.
The strike in the Rafah refugee camp killed five people, as well as the leader, Khaled Mansour, and two of his accomplices, according to Gaza officials.
According to a senior Israeli military officer, Israel hit Mansour and a few commanders accompanying him. He stated that the army did not know how many people were killed, but he disputed that there were five.
Residents combed through the wreckage at the camp, a maze of passageways that houses Palestinians whose families fled or were expelled from cities and villages during Israel's establishment war in 1948.