Paraguay votes for a president, with Taiwan ties on ballot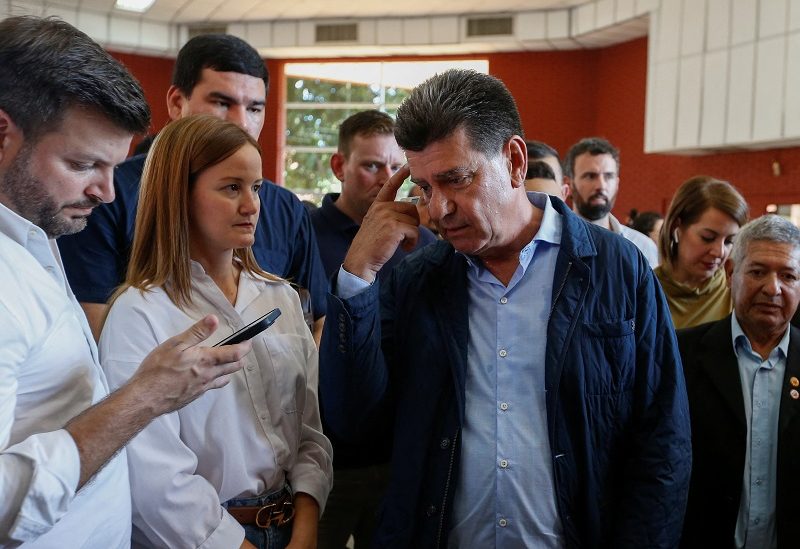 In what could be the biggest challenge for the ruling conservative Colorado Party which has held on to power for over seven decades, Voting has officially opened in Paraguay's presidential election Sunday.
The polling is set to test the country's nearly 70-year-long ties with Taiwan as candidates offer to re-examine relations.
Nearly 5 million people are choosing between Colorado Party candidate Santiago Pena, an economist, and Efrain Alegre, a veteran opposition lawyer.
Alegre and Pena urged Paraguayans to vote as stations opened, a call that was echoed by outgoing President Mario Abdo Benitez, who is constitutionally limited to a single term.
"The higher the turnout, the greater the legitimacy of democracy," Abdo said after being one of the first to cast a ballot in the capital Asuncion.
Paraguayans are also electing members of Congress and governors.
Paraguay is one of just 13 nations to maintain diplomatic ties with Taiwan, which China claims as its own.
Most of Taiwan's biggest backers, including the US and Germany and all of NATO, hold formal diplomatic ties with China and not Taiwan. Beijing insists its potential partners to chose between it and Taipei.
In the midst of a slowing economy, opposition leader Alegre has criticized this relationship, saying it has made it tough for the country to export soy and beef to China, a major global buyer.