Philippines: Chinese vessels 'swarming' area around disputed islands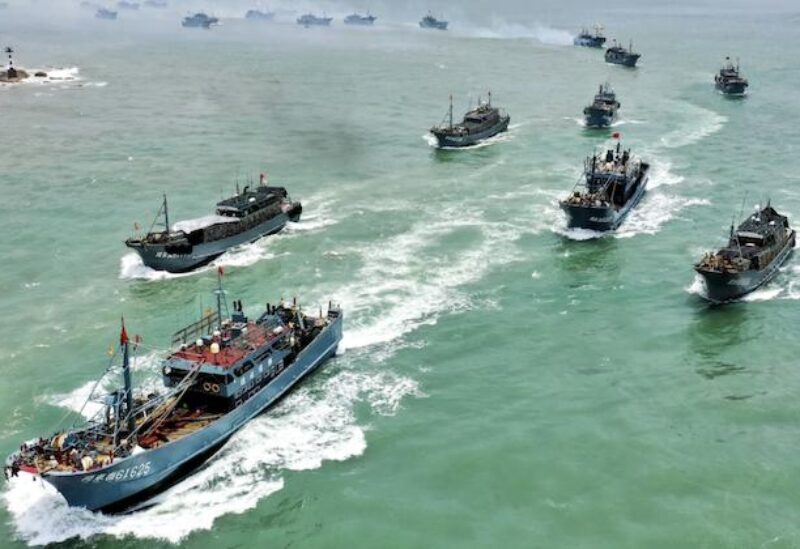 A fleet of Chinese ships that sparked a diplomatic row after parking at a reef off the Philippines for weeks are now scattered across the contested Spratly Islands, Manila said, condemning Beijing's "unlawful presence" in the area.
Philippines aerial and sea patrols this week recorded 44 of the Chinese-flagged boats still at the boomerang-shaped reef, said a task force charged with monitoring the disputed waters on Wednesday.
Around 210 vessels were now "swarming" other reefs and islands in the area, it said, expressing "deep concern over the continuing unlawful presence of the Chinese Maritime Militia."
Over 200 ships were first spotted on March 7 at Whitsun Reef, around 320 km west of Palawan Island in the South China Sea.
Manila ordered Beijing to withdraw the ships, calling their presence an incursion into its sovereign territory.
China — which claims almost the entirety of the resource-rich sea — has claimed the vessels are fishing ships sheltering from bad weather.
But Manila insists they are from Beijing's Maritime militia, frequently accused of conducting covert military operations in the area.