Philippines reports "confrontation" with Chinese vessels in South China Sea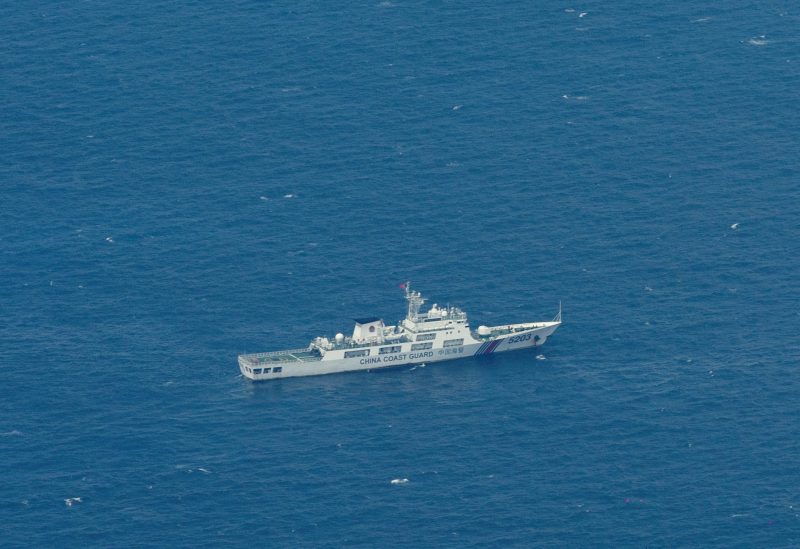 The Philippines Coast Guard claimed on Friday that it was involved in a clash with Chinese warships that engaged in "dangerous maneuvers" in the South China Sea, the latest in a series of tense maritime encounters between the two nations.
The incident occurred during a week-long sweep by the Coast Guard in the key waterway, and Chinese Foreign Minister Qin Gang paid a visit to Manila last weekend to meet with his Philippine counterpart and President Ferdinand Marcos Jr.
China claims most of the South China Sea, through which an estimated $3 trillion of dollars worth of goods pass each year. The Philippines has repeatedly called on Beijing to stop its "aggressive activities" in the area.
The Coast Guard said that during the April 18-24 mission, it identified more than 100 "alleged Chinese maritime militia vessels, a People's Liberation Army Navy corvette class and two China Coast Guard vessels" within the Philippines' 200-mile exclusive economic zone.
It added that one Chinese vessel "carried out dangerous maneuvers" at a distance of about 150 feet from a Philippine ship. Two other ships exhibited "aggressive tactics", posing a "significant threat to the safety and security of the Philippine vessel and its crew", it added.
The Chinese embassy in Manila did not immediately respond to a request for comment.
In February, the Philippine Coast Guard said a Chinese counterpart ship had directed a "military-grade laser" at one of its ships supporting a resupply mission to troops in the disputed waterway, temporarily blinding its crew on the bridge.