Pope ends Bahrain trip with visit to Gulf's oldest church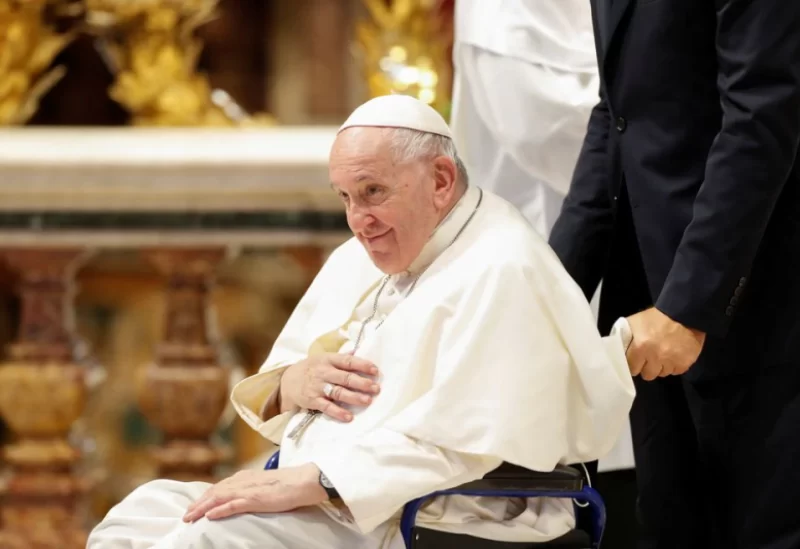 Pope Francis departed from Bahrain on Sunday after a four-day trip that culminated with a visit to the Gulf's oldest Catholic church, where he told bishops, priests and nuns to remain united as they ministered to the faithful in the majority Muslim area.
The last event was at Sacred Heart church, built in 1939 on land donated by the then-ruler, putting Bahrain on the road to becoming one of the most accommodating countries in the region for non-Muslims.
Bahrain has two Catholic churches, including a modern cathedral that is the largest church on the Arabian Peninsula, and has about 160,000 Catholics, most of them foreign workers. Many Catholics also visit from neighbouring Saudi Arabia, which bars public worship by non-Muslims.
Francis, who suffers from a knee ailment that forced him to use a wheelchair during the trip, told local Catholic leaders to avoid factions, quarrels and gossip.
"Worldly divisions, but also ethnic, cultural and ritual differences, cannot injure or compromise the unity of the Spirit," he said.
Pope Francis' visit, where he closed an East-West dialogue hosted by Bahrain, continues his policy of improving ties with the Islamic world following a historic visit to the United Arab Emirates in 2019.