Pressure on Gaza border alarms Egypt as strikes close crossing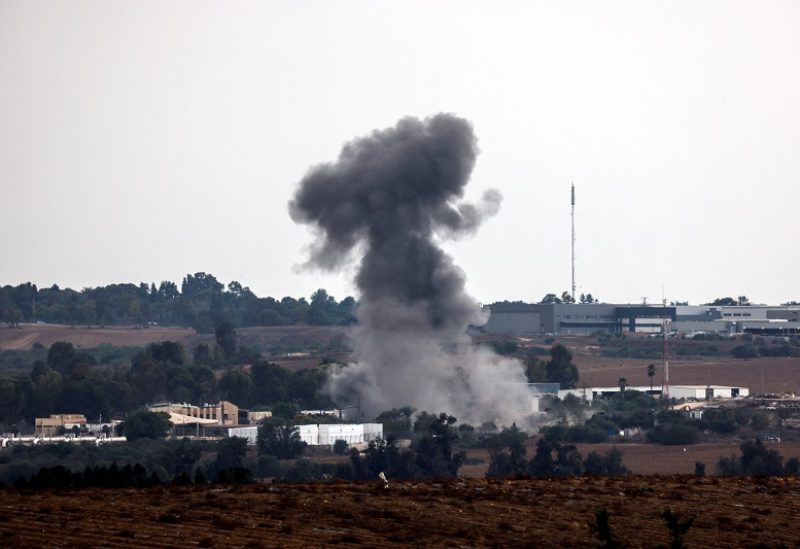 Egypt is moving to prevent a mass exodus from the Gaza Strip into its Sinai Peninsula, as Israeli bombardments halted crossings at the only exit point from the Palestinian enclave on Tuesday, Gaza officials and Egyptian security sources said.
Israel's assault on Gaza has caused alarm in Egypt, which has urged Israel to provide safe passage for civilians from the enclave rather than encouraging them to flee southwest towards Sinai, two Egyptian security sources said.
Egyptian President Abdel Fattah al-Sisi said on Tuesday that the escalation in Gaza was "highly dangerous" and that Egypt was pushing with regional and international partners for a negotiated solution to the violence.
Egypt would not allow the issue to be settled at the expense of others, Sisi said in comments reported by state news agency MENA, an apparent reference to the risk that Palestinians could be pushed into Sinai.
Rafah is the sole possible crossing point into Sinai for Gaza's 2.3 million residents. The rest of the strip is surrounded by Israel and the sea.
The passage of people and goods is strictly controlled under a blockade of Gaza enforced by Egypt and Israel.
Earlier on Tuesday, the Israeli military revised a recommendation by one of its spokespeople that Palestinians fleeing its air strikes in Gaza head to Egypt.
Israel has been pounding Gaza with the fiercest strikes in the 75-year history of its conflict with the Palestinians since Hamas launched a deadly incursion into Israel on Saturday.