Protester shot dead in Khartoum: Medics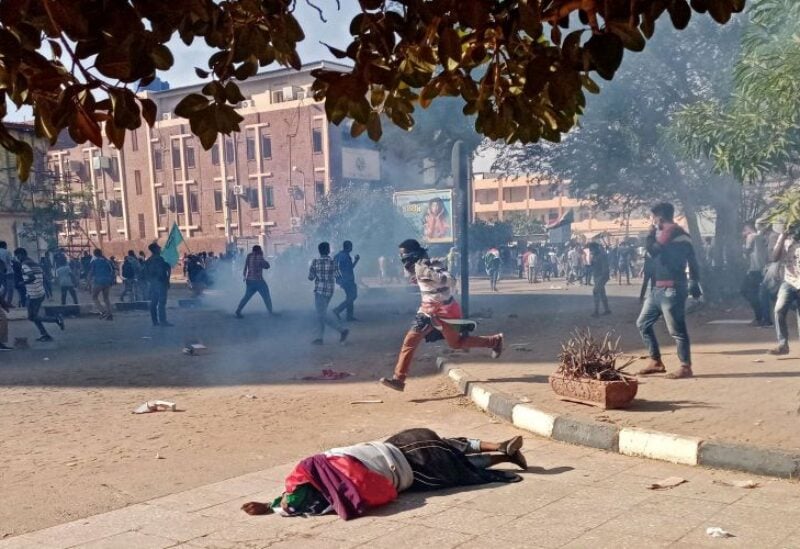 According to physicians affiliated with the protest movement, one man was killed in Sunday's rallies against Sudan's military authorities in Khartoum and other places, in which hundreds more people were injured.
The 28-year-old guy was shot in the Sharg al-Nile neighborhood, across the river from Khartoum, according to the Central Committee of Sudanese Doctors.
Hundreds of thousands of protesters marched in Khartoum on Sunday against the Oct. 25 military coup, prompting security forces to fire tear gas and stun grenades.
Protesters attempted to stage a sit-in outside the presidential palace, which they were finally able to approach after weeks of rallies, but were dispersed after sunset.
According to the health ministry, 123 persons were injured as a consequence of skirmishes with police and the deployment of tear gas.
Protests were organized by community resistance organizations and backed by political parties under the banner of resisting military authority.
General Abdel Fattah al-media Burhan's adviser stated in a statement that the military and security forces will preserve Sudan's security.
"The obviously confrontational and aggressive tone (of protests) may obstruct a smooth democratic transition," he warned late Sunday night in a statement, adding that the military backed the people's democratic aspirations.