Protesters look to radio, SMS as Myanmar junta cuts wireless internet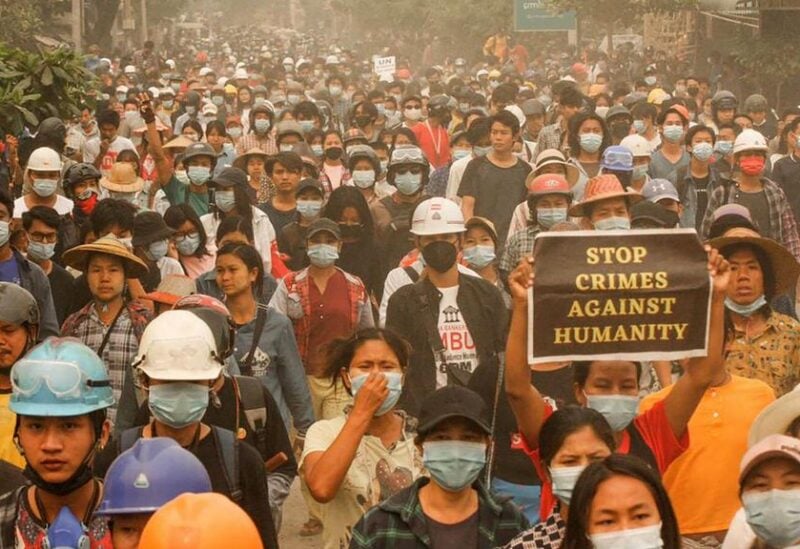 Myanmar's wireless broadband internet services have been shut down by order of the military, a local provider said, as protesters continued to defy the threat of lethal violence to oppose the junta's takeover.
A directive from the Ministry of Transport and Communications on Thursday instructed that "all wireless broadband data services be temporarily suspended until further notice," according to a statement posted online by local provider Ooredoo.
Also Friday, the New York-based Human Rights Watch issued a report  saying that Myanmar's military has forcibly disappeared hundreds of people, including politicians, election officials, journalists, activists and protesters and refused to confirm their location or allow access to lawyers or family members in violation of international law.
"The military junta's widespread use of arbitrary arrests and enforced disappearances appears designed to strike fear in the hearts of anti-coup protesters," said Brad Adams, Human Rights Watch's Asia director. "Concerned governments should demand the release of everyone disappeared and impose targeted economic sanctions against junta leaders to finally hold this abusive military to account."
The crisis in the Southeast Asian nation has expanded sharply in the past week, both in the number of protesters killed and with military airstrikes against the guerrilla forces of the Karen ethnic minority in their homeland along the border with Thailand.
In areas controlled by the Karen, more than a dozen civilians have been killed since Saturday and more than 20,000 have been displaced, according to the Free Burma Rangers, a relief agency operating in the area.