Putin and top military leaders visit southern military headquarters to assess his war in Ukraine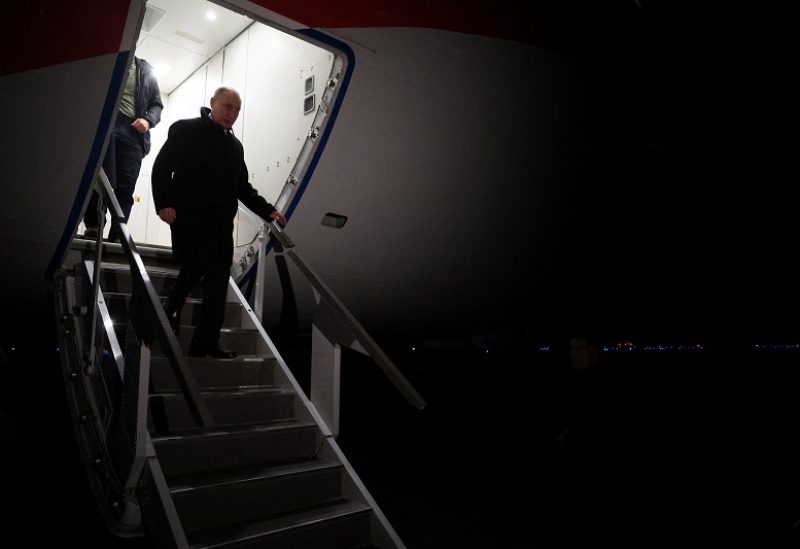 Vladimir Putin, the Russian President, made a visit to the Southern Military District headquarters in Rostov-on-Don to evaluate the condition of his country's forces in Ukraine, as the conflict continues into the approaching winter. This marked his second public visit to the headquarters in less than a month.
Video shared by a Russian state news agency showed Putin being greeted late Thursday by Defense Minister Sergey Shoigu and Valery Gerasimov, chief of the General Staff.
Almost 21 months of war have significantly eroded both Russia's and Ukraine's military resources. As winter comes, the fighting is likely to further settle into attritional warfare and analysts expect little change to the more than 1,000-kilometer (600-mile) front line.
In Rostov-on-Don, less than 100 kilometers (60 miles) from Ukraine's southeastern border, Putin was "introduced to new types of military equipment" and was informed about the progress of the war, his spokesperson Dmitry Peskov said, according to Russian state news agency Tass.
Putin made the visit on the way back from a trip to Kazakhstan, where he aimed to cement ties with Russia's ex-Soviet neighbor and major economic partner in the midst of tensions with the West over Ukraine.
Around the time that Putin was visiting his southern military headquarters, Russia launched a drone attack on Ukraine. The Ukrainian Air Force said it intercepted five drones and one missile launched at the Dnipropetrovsk, Kharkiv, Mykolaiv, Poltava and Kyiv regions of Ukraine. Another drone and missile were not intercepted but there were no immediate official reports of casualties or damage as a result of the attacks.