Putin says Germany remains 'occupied'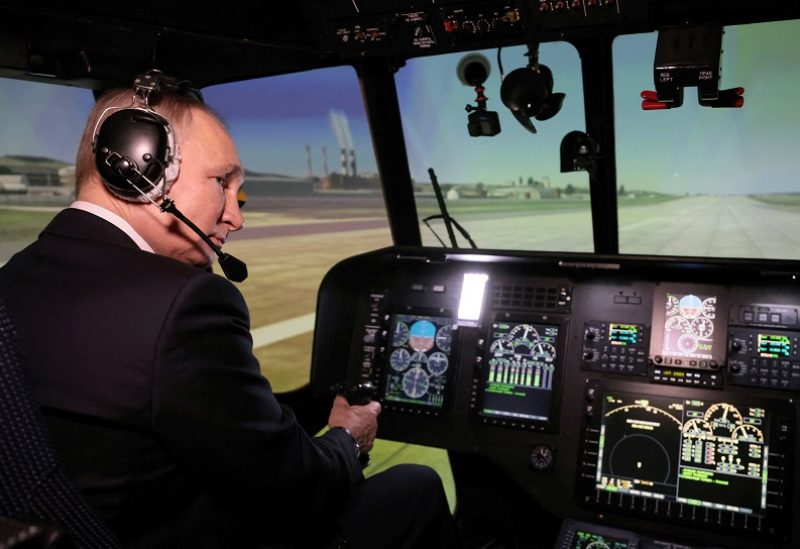 Refuting Washington's allegations of crashing it into the sea, the Russian defence ministry on Tuesday said that it scrambled fighter jets after detecting a US drone flying over the Black Sea.
"As a result of a sharp manoeuvre… the MQ-9 unmanned aerial vehicle entered an uncontrolled flight with the loss of altitude and collided with the surface of the water," stated the ministry. It further said, in its statement that its fighter jets "did not use their on-board weapons, made no contact with the UAV.
Russia's ambassador was summoned by the United States to protest the crash of an American drone on Tuesday over the Black Sea after it collided with a Russian warplane, the State Department said.
"We are engaging directly with the Russians, again at senior levels, to convey our strong objections to this unsafe, unprofessional intercept, which caused the downing of the unmanned US aircraft," said spokesman Ned Price while speaking to media persons.
The officials convened the Russian ambassador in Washington at the State Department on Tuesday afternoon and a "strong objection" has been registered by the American ambassador in Moscow.
The incident was a clear violation of international law, Price said. The crash of an American drone took place at a time when tensions are high between the two countries due to the Russian invasion of Ukraine.
The US military stated that fuel was dumped by a Russian Su-27 fighter jet on an American drone over the Black Sea and then collided with it, which led to the crashing of the drone.
The White House said that the crash was because of Russia's "reckless" behaviour.
The Pentagon confirmed that the US military was forced to crash its MQ-9 Reaper surveillance drone as it was brutally damaged after being struck by a Russian jet.
"Because of the damage, we were in a position to have to essentially crash into the Black Sea," said Brigadier General Pat Ryder, further stating that the drone, after the damage, was basically unflyable.
Ryder said that the crashed drone has not been recovered by Russia. The Pentagon said that the drone's propeller was struck by one of the Russian Su-27 jets, making it inoperable.