Qatar reunites stranded Ukrainian children with families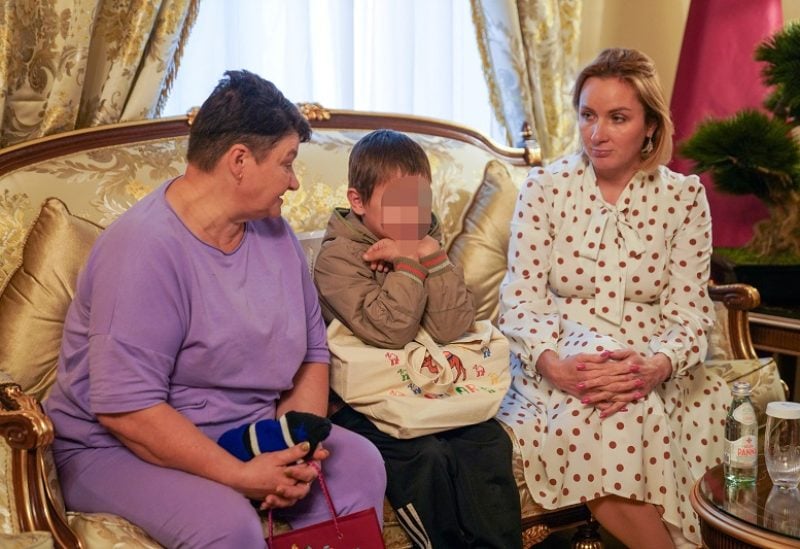 Officials announced on Monday that thanks to Qatar's intervention, four Ukrainian minors, who had been separated from their families due to Russia's invasion, will soon be reunited with their relatives.
The four, aged two to 17, have been staying at the Qatari embassy in Moscow while Qatar mediated between Russian and Ukrainian authorities, a diplomat briefed on the process said.
They include one child whose mother has been detained in Russia, and another who lost contact with his mother as he was in a Russian hospital when the war broke out.
"Both Ukrainian and Russian officials have been cooperative in ensuring the safety and security of the children and their departure to Ukraine," said the diplomat on condition of anonymity.
"The minors, during their period of separation from their families in Russia, were provided with the relevant care and treatment by the Russian government."
All four are traveling to Ukraine via third countries including Qatar, Estonia, Poland, Latvia and Lithuania.
"The return of Ukrainian children to their families today marks a positive step and a gesture of goodwill between Ukrainian and Russian governments," Lolwah Al Khater, minister of state for international cooperation, said in a statement.
"We understand that today's breakthrough is only a first step, but we are encouraged by the commitment and openness shown by both sides throughout the process, which we sincerely hope will lead to more initiatives aimed at de-escalating tensions and building trust between the two parties," she added.
Qatar, a gas-rich Gulf monarchy, has acted as a broker in several international disputes, including last month's Iran-US prisoner exchange.