Russia arrests 8 people over involvement in Crimea bridge bombing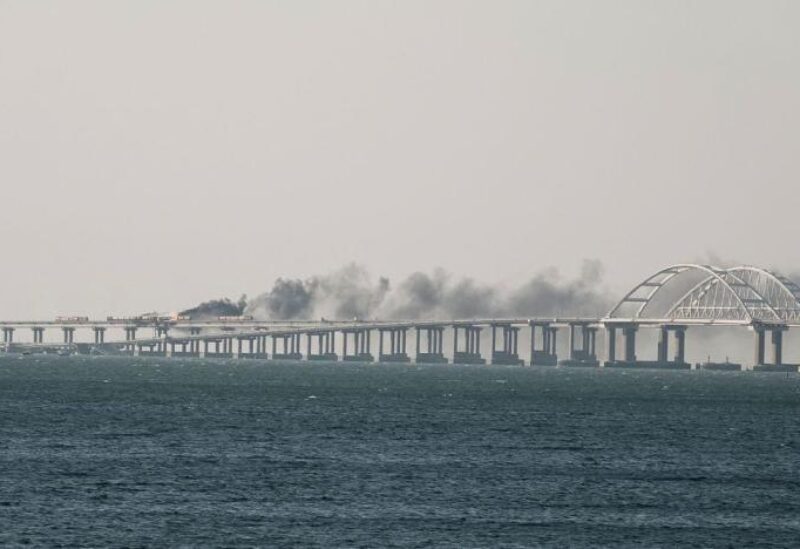 Russia's top domestic security agency said Wednesday it arrested eight people on charges of involvement in the bombing of the main bridge linking Russia to Crimea.
The Federal Security Service, known by the Russian acronym FSB, said it arrested five Russians and three citizens of Ukraine and Armenia over Saturday's attack that damaged the Kerch Bridge between Russia and the Crimean Peninsula — a crucial thoroughfare for supplies and travel whose construction under Russian President Vladimir Putin cost billions.
A truck loaded with explosives blew up while driving across the bridge, killing four people and causing two sections of one of the two automobile links to collapse.
Ukrainian officials have lauded the explosion on the bridge, but stopped short of directly claiming responsibility for it.
The FSB alleged that the suspects were working on orders of Ukraine's military intelligence to secretly move the explosives into Russia and forge the accompanying documents.
But a senior Ukrainian official dismissed as "nonsense" Russia's investigation into the explosion.
"The whole activity of the FSB and Investigative Committee is nonsense," Ukraine's public broadcaster Suspilne cited interior minister spokesman Andriy Yusov as saying when asked about Moscow's allegations on the bridge blast.
Yusov described the FSB and Investigative Committee as "fake structures that serve the Putin regime, so we will definitely not comment on their next statements."