Russian aircraft intercepted by British RAF and German jets near Estonian airspace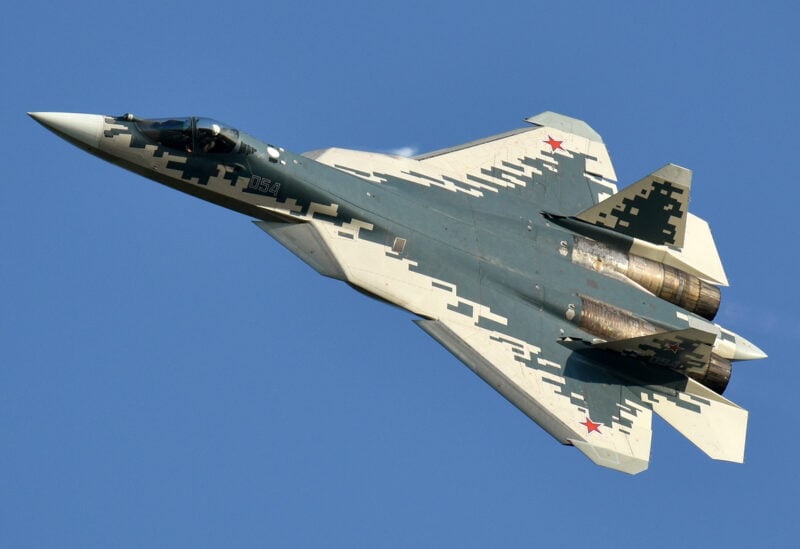 British Royal Air Force (RAF) and German fighter jets on Tuesday (March 14) intercepted a Russian aircraft after it was identified near NATO airspace. The stray Russian aircraft had failed to communicate with the air traffic control in Estonia.
Two Typhoon jets, one British and one German were launched to intercept the Russian Il-78 Midas refuelling plane that was flying between St Petersburg and Kaliningrad. After the Midas aircraft was escorted, the two jets were redirected to intercept an An-148 airliner that had also strayed close to the Estonian airspace.
Though the interception of the enemy aircraft was routine, it was the first instance when the two countries collaborated to carry out the operation. Notably, British and German air forces are currently conducting joint NATO operations in the region.
"As a fighter pilot this was a routine business, even though I was flying alongside a German colleague," an unnamed pilot of the Typhoon squadron was quoted as saying by Sky UK.
"NATO continues to form the bedrock of our collective security. This joint UK and German deployment in the Baltics clearly demonstrates our collective resolve to challenge any potential threat to NATO's borders, whilst demonstrating our combined strength," said James Heappe, UK Armed forces minister.
The incident comes on the same day as the US military's European Command claimed that a Russian Su-27 jet fighter collided with an American MQ-9 Reaper drone.
"Our MQ-9 aircraft was conducting routine operations in international airspace when it was intercepted and hit by a Russian aircraft, resulting in a crash and complete loss of the MQ-9," informed General James Hecker, the commander of US Air Forces Europe and Air Forces Africa.
Meanwhile, the Russian side denied causing the crash. The Defence ministry released a statement saying it scrambled fighter jets after detecting a US drone over the Black Sea.
It remains unclear if the two accidents had any link to each other but it surely has demonstrated the increased risk of superpowers of the world colliding with each other.