Russian occupation authorities tell civilians to leave Kherson 'immediately'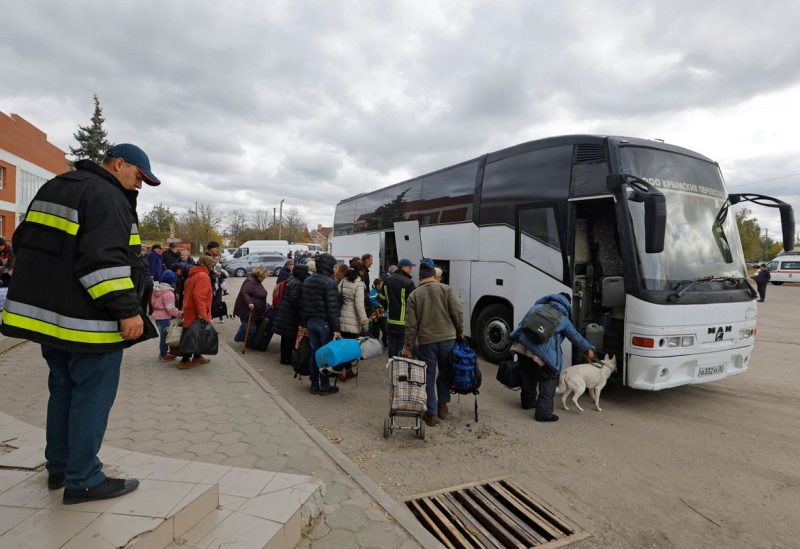 On Saturday, Russian occupation authorities in the Ukrainian city of Kherson advised residents to leave right away due to a "serious military situation" as Ukraine's soldiers advance.
After warnings of an impending Ukrainian offensive to retake the city, thousands of people have been crossing the Dnipro River for days. However, the warning on Saturday was given with a newfound sense of urgency.
"Due to the tense situation at the front, the increased danger of massive shelling of the city and the threat of terrorist attacks, all civilians must immediately leave the city and cross to the left (east) bank of the Dnipro!" said a statement posted on Telegram.
"Take care of the safety of your family and friends! Do not forget documents, money, valuables and clothes."
The statement said all departments and ministries of the Russian-installed administration in Kherson should also leave. It urged people to board river boats across the Dnipro.
One of the most important battles of the eight-month-old war is coming to a head near Kherson as Ukrainian forces advance along the Dnipro's west bank, aiming to recapture the city and encircle thousands of Russian troops.
Ukraine has imposed an information blackout from the Kherson front, but Russian commander General Sergei Surovikin said this week the situation in Kherson was "already difficult" and Russia was "not ruling out difficult decisions" there.