Russian strike on Kharkiv kills 10-year-old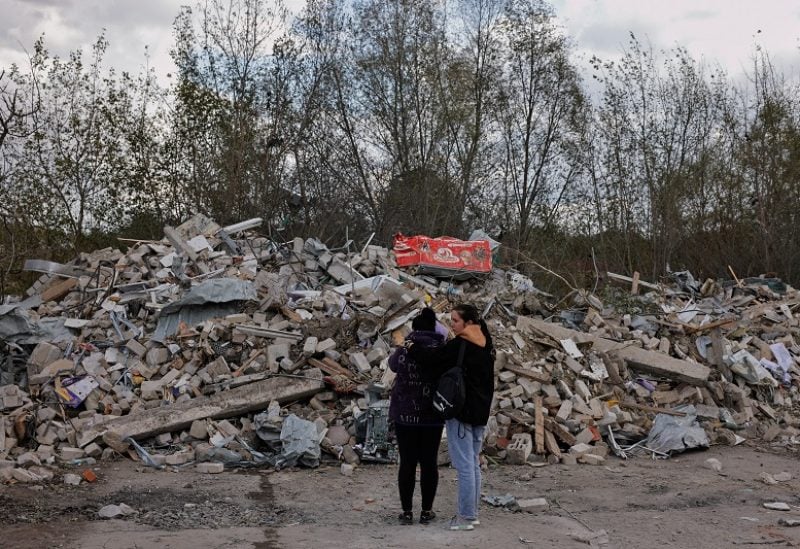 On Friday, a Russian missile strike in the northeastern Ukrainian region of Kharkiv resulted in the tragic death of a 10-year-old boy and left around two dozen other people injured.
The Russian attack came a day after a strike in the same region killed at least 51 people in one of the deadliest attacks in Moscow's war in Ukraine in months.
Kharkiv's regional prosecutor's office said the 10-year-old boy was killed as a result of the attack early Friday morning.
The blast left a crater in a city street, just meters away from an apartment building. Debris and rubble littered the street.
Surrounding buildings were blackened by the blast, which shattered windows and damaged parked cars.
A Russian rocket blast a day earlier turned a village cafe and store in Hroza, a village in eastern Ukraine to rubble, killing at least 51 civilians, according to Ukrainian officials.
Ukrainian President Volodymyr Zelenskyy sent his condolences to the victims of the latest Russian strike on Kharkiv that killed a young boy and left more than 20 injured.
"Kharkiv, Russian strike this morning. A child, a boy, 10 years old… My condolences to his family and loved ones! Over 20 people have been injured," he wrote on X, formerly known as Twitter.
"All the injured are receiving the necessary assistance. The rescue operation is ongoing, and I thank everyone who is helping our people," Zelenskyy added.
Friday's strike came a day after an attack on a shop in Kharkiv killed dozens of people.