Russia's war on Ukraine latest: Kyiv says it retains Bakhmut 'road of life'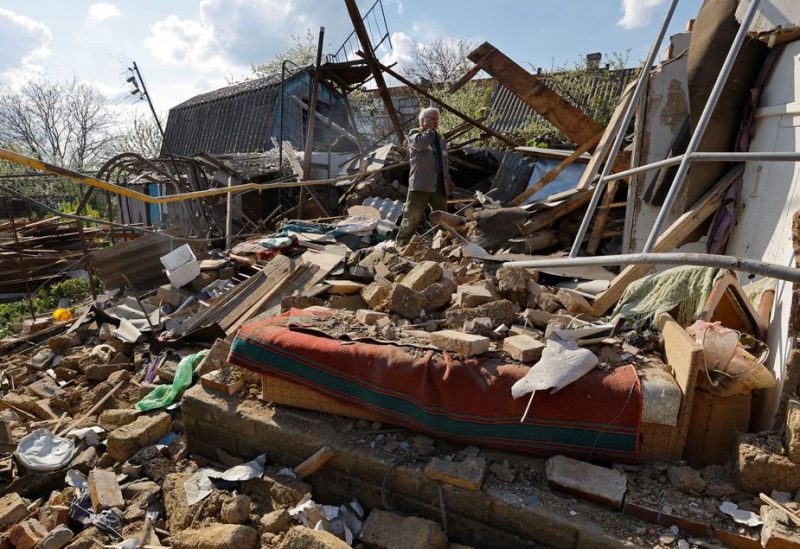 Ukraine remains in control of a key supply route into Bakhmut, a military spokesperson said on Saturday, as the head of Russia's mercenary Wagner Group threatened to withdraw some of his troops from the eastern city if Moscow did not send more ammunition.
FIGHTING
* A drone strike caused a fire at a fuel storage facility in the Crimean port of Sevastopol, sending a vast column of black smoke into the sky before it was extinguished, the city's Moscow-installed governor said.
* Ukrainian President Volodymyr Zelenskiy carries a pistol and would have fought to the death with his inner circle had the Russians stormed his Kyiv headquarters at the start of the war, he said in an interview shown on Saturday.
* Two civilians died as a result of Ukrainian shelling on a village in Russia's Bryansk region on Saturday evening, Governor Alexander Bogomaz said.
* Reuters could not independently verify the battlefield reports.
DIPLOMACY, ECONOMY
* Russia on Saturday promised it would respond harshly to what it said was Poland's illegal seizure of its embassy school in Warsaw, an act it called a flagrant violation of the Vienna Convention on diplomatic relations.
* Dividends of as much as $400 million to four Indian companies for their stakes in Russian oil assets are stuck due to problems in payments triggered by Western sanctions over Moscow's invasion of Ukraine, a government source said on Saturday.
* Pope Francis met Ukrainian refugees on the second day of his visit to Hungary on Saturday, telling them a different future was possible as they described the hardships they have faced since the war began.