Saudi Arabia discovers 6th-century rock inscriptions of Babylonian king in Hail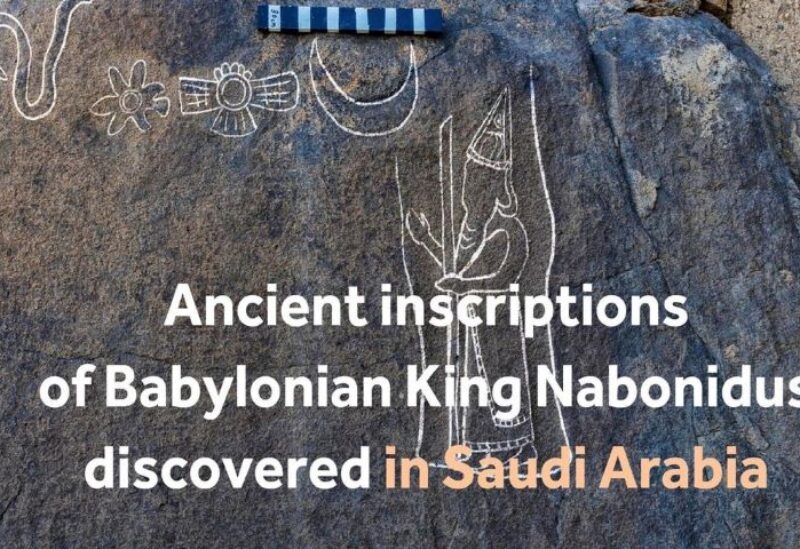 Archeologists in Saudi Arabia have discovered the largest engravings in the Kingdom depicting the Babylonian King Nabonidus in the north-western city of Hail.
"Archaeologists from the Saudi Heritage Commission have discovered fascinating rock inscriptions in the Hail region (northern Saudi Arabia) that depict the Babylonian King Nabonidus," the authority announced earlier this week.
The engravings, dating back to the mid-6th century, depict King Nabonidus of Babylon holding a scepter and surrounded by religious symbols, according to the Commission.
The discovery provides "further evidence of the Kingdom's historical role as a cradle of civilizations in the Arabian Peninsula," the Commission said.