Saudi Arabia intercepts an IED Houthi drone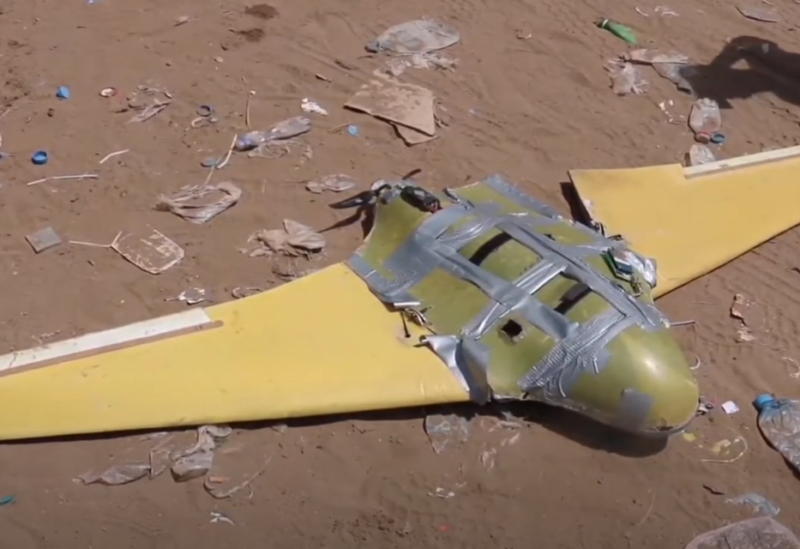 Saudi defenses intercepted an IED aircraft launched by militias towards the kingdom.
The Coalition to Support Legitimacy in Yemen stated that the bombed plane was intercepted in Yemeni airspace before it entered Saudi Arabia, and added that militia attempts to attack civilians constitute a "war crime", and that it takes operational measures to protect civilians in accordance with international humanitarian law. It announced the interception and destruction of an explosive drone launched by the Houthi militia towards Khamis Mushait, southern Saudi Arabia, and affirmed that "terrorist and hostile militia attempts to target civilians and civilian objects continue."
The Houthi militia has recently intensified the use of explosive and reconnaissance drones, which the United Nations Committee of Experts said earlier, that it was assembled from external components and shipped to Yemen. It also indicated that its specifications are identical to the drones manufactured by Iran Aircraft Manufacturing Company.
A report published by the American magazine "Newsweek" recently made it clear that Iran had apparently sent advanced drones to the Houthi militia in Yemen.
The Saudi Cabinet announced that the Kingdom will take all necessary measures to preserve its lands and the safety of its citizens and residents, in accordance with its obligations under international laws. The Council also stressed during a video-conference session chaired by the Custodian of the Two Holy Mosques, King Salman bin Abdulaziz, the contents of the message that the Kingdom's permanent delegation to the United Nations addressed to the Security Council, and the call to condemn the cowardly terrorist attack by the Iranian-backed Houthi terrorist militia that targeted Abha airport International, and its military hostilities undermining peace in Yemen.