Saudi Arabia's Crown Prince meets UK Secretary of Defense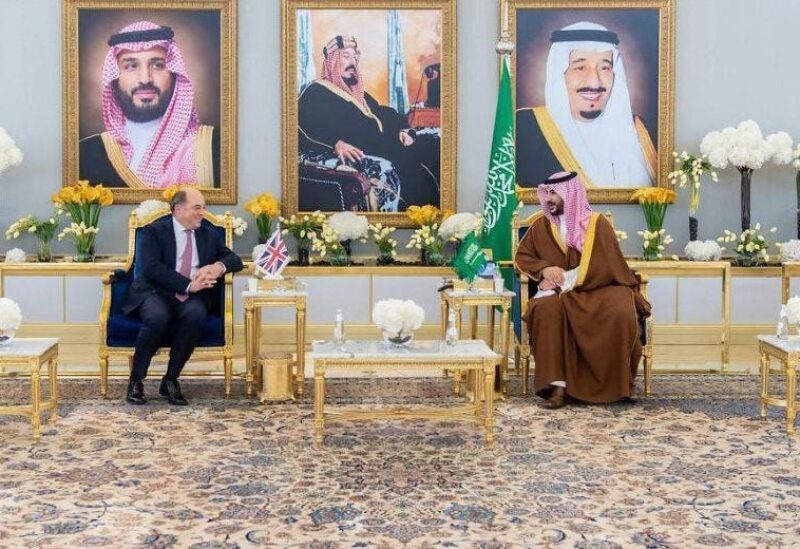 Saudi Crown Prince Mohammed bin Salman bin Abdulaziz Al Saud met with UK Secretary of State for Defense Ben Wallace in Riyadh on Thursday, according to the official Saudi Press Agency (SPA).
The two reviewed current areas of collaboration between the Kingdom and the UK, particularly in defense, as well as the newest regional and international issues and measures made to address them, according to the press service.
Deputy Minister of Defense
On Thursday, Wallace met with Saudi Arabia's Deputy Defense Minister, Prince Khalid bin Salman bin Abdulaziz.
"During the meeting, they discussed bilateral relations between the two countries, as well as joint cooperation in the military and defense fields, as well as issues of common interest and reviewing the efforts made by the Kingdom of Saudi Arabia and the United Kingdom to maintain regional and international security and stability," according to SPA.