Saudi crown prince and Egyptian president discuss bilateral relations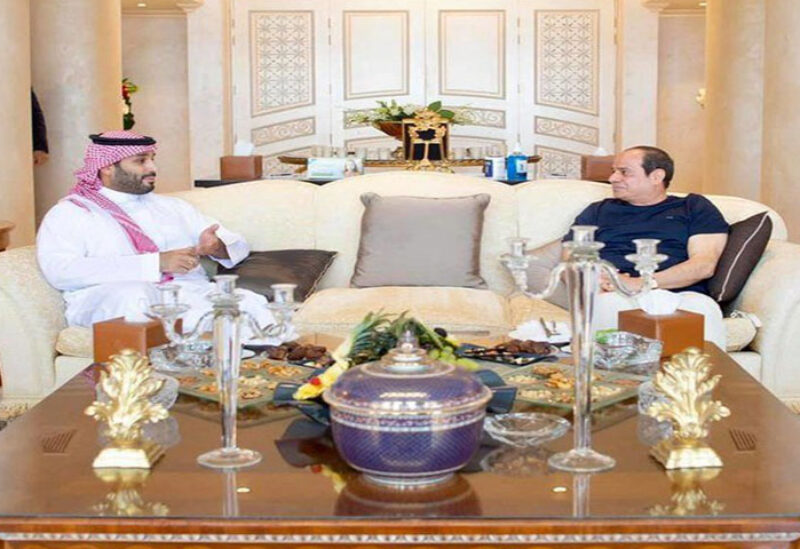 Saudi Arabia's Crown Prince Mohammed bin Salman met with Egypt's President Abdel Fattah El-Sisi on Friday, were they  discussed bilateral relations.
El-Sisi said that he discussed the development of bilateral relations with Prince Mohammed on his Twitter account.
El-Sisi added that there was consensus among the two leaders on regional and international issues.