Saudi crown prince receives Japan PM in Jeddah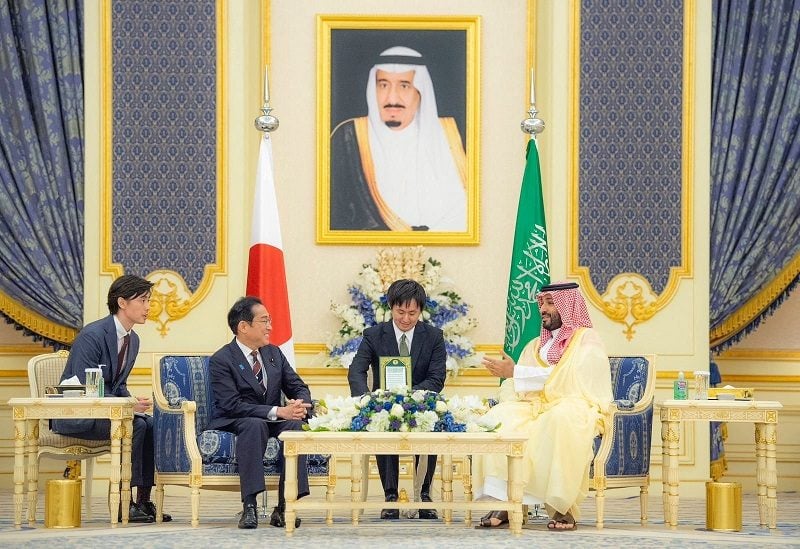 On Sunday, Prime Minister Fumio Kishida of Japan was welcomed by Crown Prince Mohammed bin Salman of Saudi Arabia at Al-Salam Palace in Jeddah
An official reception ceremony was held in honour of the prime minister and the two leaders held a session of discussions.
Kishida started a three-day visit to the Middle East on Sunday and he will subsequently travel to the UAE and Qatar.
Saudi Arabia and Japan are expected to diversify their long-standing trade relations in the energy sector as both countries work together to pursue goals of common interest, Saudi Energy Minister Prince Abdulaziz bin Salman said as Kishida's visit got underway.