Saudi Interior Minister Discusses Bilateral Ties with UAE Leaders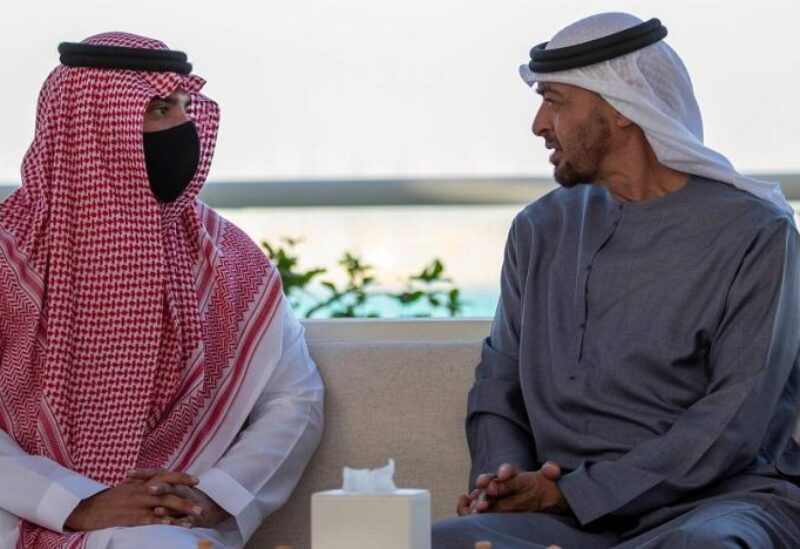 Abu Dhabi Crown Prince Sheikh Mohammed bin Zayed Al Nahyan held talks in Abu Dhabi on Tuesday with Saudi Interior Minister Prince Abdulaziz bin Saud bin Naif.
Talks focused on the bilateral ties between their countries and ways to boost them on all levels.
Prince Abdulaziz also met with his Emirati counterpart and Deputy Prime Minister Saif bin Zayed Al Nahyan.
Discussions tackled efforts to bolster security cooperation between the Saudi and UAE interior ministries.
Prince Abdulaziz later held talks with Dubai Crown Prince Sheikh Hamdan bin Mohammed bin Rashid Al Maktoum.