Schumer notes 'serious engagement' with China's Xi during Beijing visit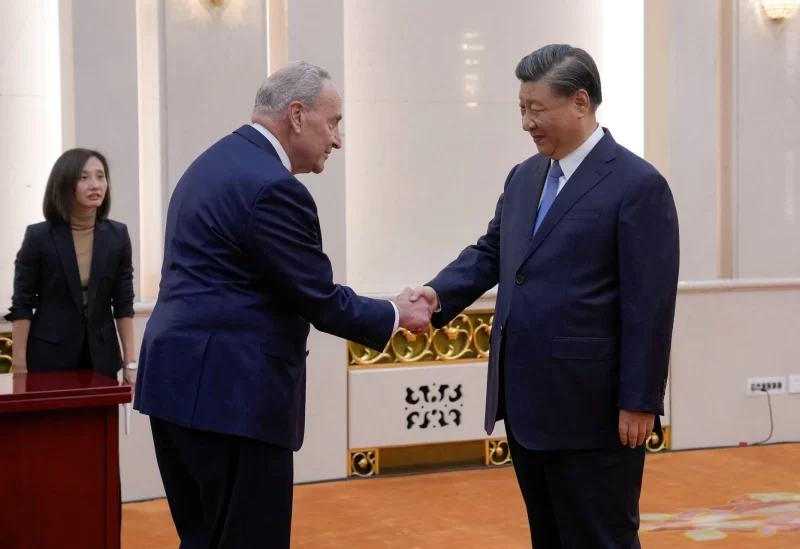 U.S. Senate Majority Leader Chuck Schumer said on Tuesday there had been "serious engagement" during a meeting between a visiting U.S. bipartisan congressional delegation and Chinese President Xi Jinping.
The visit aims to advance U.S. economic and national security interests ahead of a potential summit between Xi and U.S. President Joe Biden next month.
The United States and China are at odds over issues from Taiwan to trade, fentanyl and human rights. Biden has taken steps to restrict China's access to sensitive U.S. technology while at the same time seeking to keep communication channels open.
"There was serious engagement with President Xi and others," Schumer said during a briefing at the Beijing residence of U.S. Ambassador Nicholas Burns.
"We need to get results," Schumer said, adding that "there seems to be a difference" in China's current posture compared to previous engagement with U.S. officials.
The United States last week announced actions against Chinese companies and individuals as it targets the trafficking of the deadly drug fentanyl, a major sticking point in U.S.-China relations.