Some 16,000 people cross border from Sudan into Egypt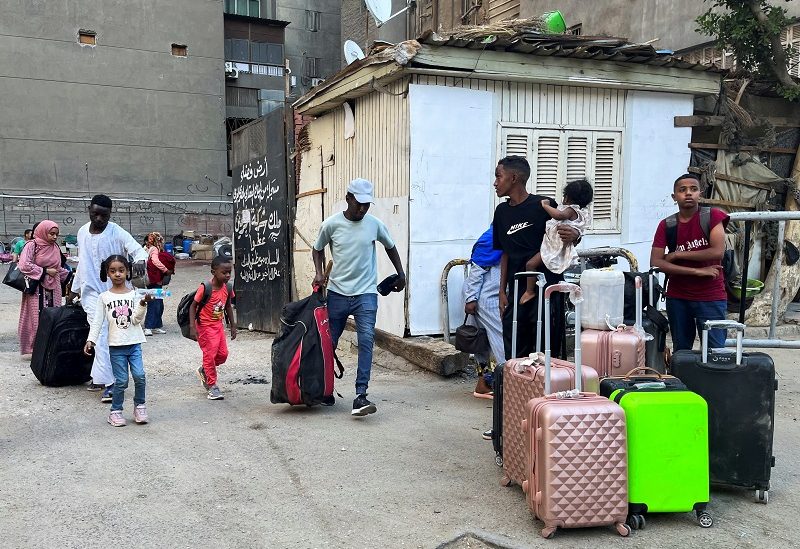 The Egyptian Foreign Ministry said in a statement on Thursday, that some 16,000 people have crossed the border from Sudan into Egypt including 14,000 Sudanese citizens,
Hundreds of people have been killed in nearly two weeks of conflict between the Sudanese army and a rival paramilitary force, the Rapid Support Forces (RSF), which are locked in a power struggle threatening to destabilize the wider region.
The Sudanese army pounded paramilitaries in the capital Khartoum with air strikes Thursday while deadly fighting flared in Darfur, as a fragile US-brokered ceasefire entered its final hours.
Ahead of the expiry of a three-day truce at midnight (2200 GMT), the army said late Wednesday it had agreed to talks in neighbouring South Sudan on extending it "at the initiative of IGAD," the East African regional bloc.
There have been multiple truce efforts since fighting broke out on April 15 between Sudan's army led by General Abdel Fattah Al-Burhan and the paramilitary Rapid Support Forces (RSF) commanded by his deputy turned rival, Mohamed Hamdan Daglo. All have failed.
The fighting has continued despite the US-brokered ceasefire that took effect on Tuesday, with warplanes patrolling the skies over the capital's northern suburbs as fighters on the ground exchanged artillery and heavy machinegun fire, witnesses said.