South Africa's 'silent revolution' as those with cash go solar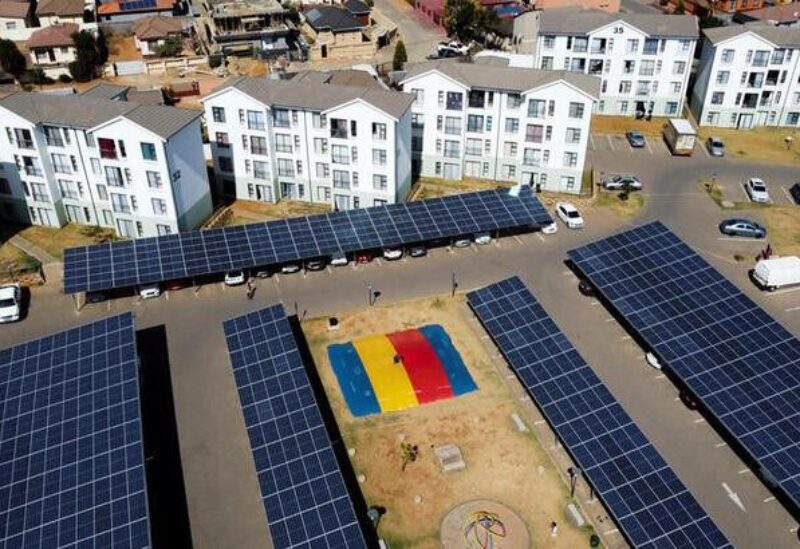 Pierre Moureau, who has rooftop solar panels, only notices the blackouts that regularly leave South Africans in the dark when complaints appear on his Johannesburg neighborhood's WhatsApp group.
"I have a particular level of life," the 68-year-old financial planner, who relaxes in his private sauna, explained. "I want to be able to live my life the way I want."
As Africa's most industrialized economy suffers from a deepening power crisis, generating public outrage, President Cyril Ramaphosa has vowed to eliminate red tape in order to increase the use of renewable energy in coal-dependent South Africa.
But many South Africans are not waiting for government action and their impatience has driven a boom in small-scale solar installations.
In the first five months of this year alone, South Africa imported solar PV panels worth nearly 2.2 billion rand ($135 million), a Reuters analysis of customs data found. That amounts to over 500 megawatts of peak generating capacity, analysts say.
Most systems in a country that requires 4-to-6 gigatonnes of additional output to eliminate widespread power outages, known locally as loadshedding, are not registered and send nothing back into the power-starved grid.
And, for the time being, their exorbitant cost means that they are just a solution for the comparatively wealthy, increasing gaps in what is already one of the world's most unequal nations.