Syria condemns US administration measures targeting health sector again, calls for urgent international action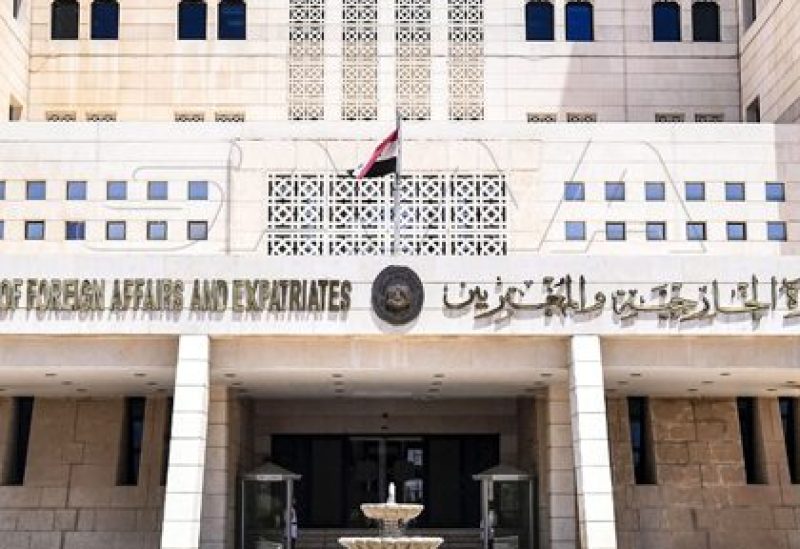 Syria has strongly condemned the US Administration's targeting of the health sector, emphasizing that these new inhumane measures are part of the illegal and immoral siege imposed on the Syrian people.
Syria has also called for immediate international action to put an end to these hostile US actions.
Foreign and Expatriates Ministry said in a statement on Monday "The Syrian Arab Republic condemns in the strongest terms the US administration and the so-called Bureau of Industry and Security (BIS) of the US Department of Commerce that target the health sector in Syria again, by imposing additional restrictions on allowing the sale of equipment as well as on the provision of services, spare parts to a large number of Syrian public and private hospitals."
The ministry noted that these new inhumane measures fall within the context of illegal unilateral coercive measures and the illegal and immoral siege imposed by the US on the Syrian people, reiterating the invalidity of the allegations promoted by the US administration about the existence of exceptions from these measures for humanitarian purposes.
The Ministry stressed that targeting hospitals that provide health care to millions of Syrians, including Children's University Hospital, necessitates urgent action by the UN, the World Health Organization(WHO) and the International Committee of the Red Cross (ICRC) to put an end to these hostile measures, which represent collective punishment for the Syrian people and a flagrant violation of the provisions of international law, international humanitarian law and international human rights law and hinder the efforts of the Syrian government and partner international organizations at humanitarian work to improve the living conditions and provide health care for the Syrians.