Thousands join anti-femicide march in Argentina's capital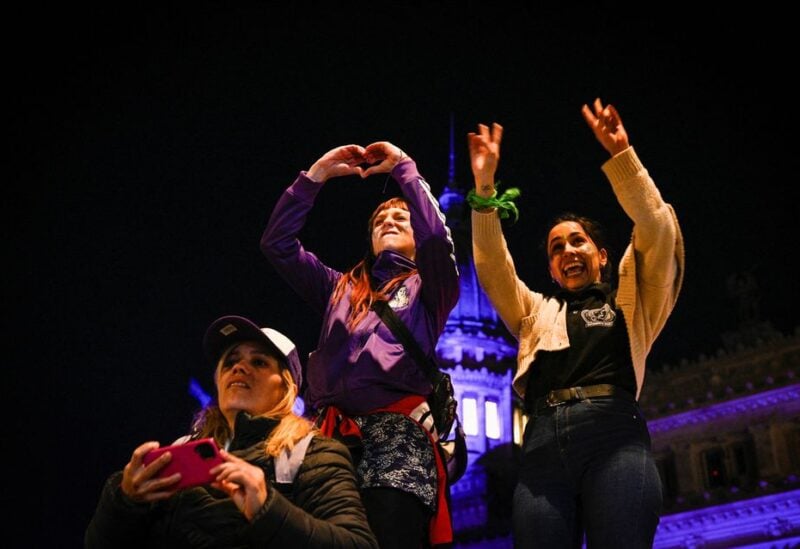 Thousands of protesters marched against femicide and gender violence in Argentina's city of Buenos Aires on Friday afternoon, as part of the Ni Una Menos, or "Not One Woman Less," movement, now in its seventh year.
The march began in the capital's center and ended at the National Congress, where demonstrators lighted candles to honor victims of gender-based violence. Marchers carried banners that said "We Want to Stay Alive," and some displayed photos of femicide victims.
According to the Women's Office of the Argentine Supreme Court of Justice, one femicide was registered every 35 hours in the country last year, with domestic violence accounting for 81% of those slain.
By evening, the lights illuminating the Argentine parliament lit up in pink in solidarity.