Thousands of Algerian protestors back to street to revive Hirak movement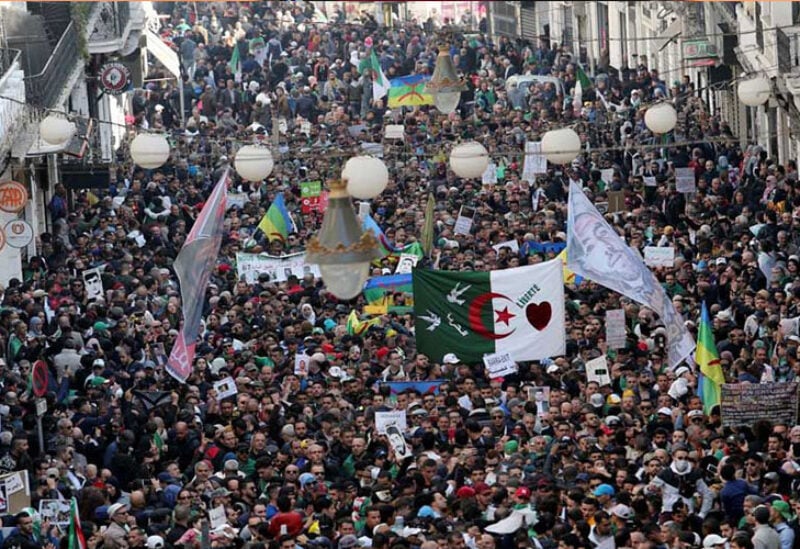 Thousands of people demonstrated on Tuesday in the Algerian town of Kherrata to voice support for the Hirak protest movement that ousted Algeria's veteran president in 2019 before the COVID-19 crisis forced it off the streets last year.
More than 5,000 protesters chanted: "A civilian state, not a military state" and "The gang must go" as they waved Algerian flags.
Tuesday's protest was held to mark the second anniversary of the start of demonstrations in 2019, which began in Kherrata, east of the capital Algiers, before spreading across the country.
 The Hirak movement demanded a complete removal of Algeria's entrenched political elite and continued to mobilize tens of thousands of protesters every week even after Abdelaziz Bouteflika stepped down from the presidency.