Top Biden aide and Saudi Crown Prince discuss Yemen, Iran in phone call: White House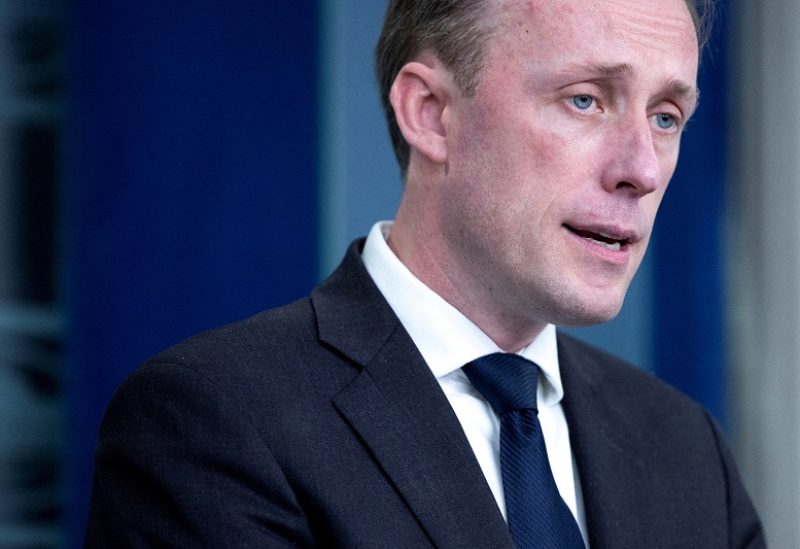 Yemen and Iran's nuclear program, were discussed by US National Security Advisor Jake Sullivan and Saudi Arabia's Crown Prince Mohammed bin Salman, the White House said on Tuesday, just weeks after a China-backed deal between Riyadh and Tehran was signed to restore diplomatic ties.
"Mr. Sullivan and Crown Prince Salman also discussed broader trends toward de-escalation in the region, while underscoring the need to maintain deterrence against threats from Iran and elsewhere," according to the US readout of the call.
The call also comes on the heels of a trip to Saudi Arabia last week by Central Intelligence Agency (CIA) Director Bill Burns.
"Mr. Sullivan highlighted the remarkable progress in Yemen over the past year, during which fighting has nearly ceased under a UN-mediated truce," the White House said.
Sullivan welcomed Saudi Arabia's "extraordinary efforts to pursue a more comprehensive roadmap for ending the war and offered full US support for those efforts."
The US has been working with Saudi Arabia and other partners to find a political solution to the yearslong war in Yemen, which has seen Iran-backed Houthis fighting against the internationally recognized government of Yemen. But a permanent ceasefire is being worked on and Saudi and Houthi figures have met in recent days.
US Special Envoy for Yemen Tim Lenderking was dispatched to the Gulf on Tuesday to support the ongoing efforts to secure a new agreement on a comprehensive peace process, the State Department said. Lenderking is set to meet Yemeni, Saudi, and international partners to discuss the necessary steps to secure a durable ceasefire.
On Iran, Sullivan reaffirmed US President Joe Biden's "unwavering commitment to ensure Iran can never acquire a nuclear weapon."
The White House said the two officials committed to stay in regular contact and to accelerate contact between the Saudi and US national security teams on various issues. This includes the Partnership for Global Infrastructure and Investment (PGII), clean energy cooperation, and development and investment in Open Radio Access Network (O-Ran) 5G and 6G technologies.
China has been aggressively touting Gulf and Arab markets to roll out its own 5G and 6G technologies through Huawei, a Chinese company which has been deemed to pose an "unacceptable risk" to US national security.
Separately, a senior Republican lawmaker met with Prince Mohammed and other senior Saudi leaders on Tuesday.
"I just had a very productive, candid meeting with the Saudi Crown Prince and his senior leadership team. The opportunity to enhance the US-Saudi relationship is real and the reforms going on in Saudi Arabia are equally real," Senator Lindsey Graham said in a statement.
Graham praised the recent deal between US planemaker Boeing and Saudi Arabia, which could be worth $37 billion. He said the investment in Boeing 787s, made in South Carolina, are "game changers." He added that he was looking forward to working with the Biden administration and congressional Republicans and Democrats to "see if we can take the US-Saudi relationship to the next level."
Ties between Washington and Riyadh have been turbulent since the Biden administration took office. But officials and recent statements from the White House and State Department suggest that a more stable environment between the two countries is on the horizon. "We have seen and continue to see great strategic value in this relationship," a State Department spokesperson told Al Arabiya English last week.