Turkey's Erdogan ends Gulf tour with Abu Dhabi visit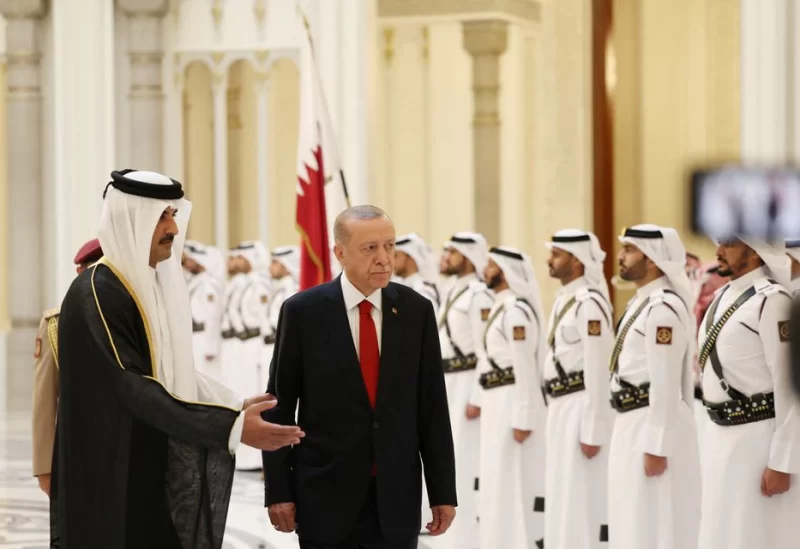 President Tayyip Erdogan visited the United Arab Emirates on Wednesday as he toured wealthy Gulf Arab nations for investment and funds, hoping to revive Turkey's economy which has struggled with a weakened lira, heavy deficits and chronic inflation.
Abu Dhabi is Erdogan's last stop in a Gulf tour that included the Saudi Red Sea city of Jeddah and Doha. Reaping the benefits of his diplomatic efforts, Saudi Arabia agreed on Tuesday to buy Turkish drones in the biggest defense contract in Turkey's history.
The Turkish leader has worked to repair diplomatic ties with Riyadh and Abu Dhabi over the last two years after a decade of strained relations over Ankara's support of political Islam and pro-democracy movements. Turkey also sent troops to Doha when Saudi Arabia and the UAE imposed a blockade on Qatar in 2017.
As ties warmed up, business resumed. Abu Dhabi agreed last year to a $5-billion swap deal in local currencies with Ankara to help its struggling lira. UAE companies have since announced several investments in Turkey.
Last month, Turkish Vice President Cevdet Yilmaz and Finance Minister Mehmet Simsek travelled to the UAE to discuss "economic cooperation opportunities" with counterparts, and they met President Sheikh Mohammed bin Zayed al-Nahyan, Ankara said.
Gulf Arab states have launched ambitious plans to diversify their economy from oil, hoping Turkey would help to develop with local industries and technology transfer. The drone deal with Saudi Arabia included joint production.
Two senior Turkish officials have said Turkey expects Gulf countries to make direct investments of about $10 billion initially in domestic assets as a result of Erdogan's trip to the region.