U.S., Japan launch economic dialogue; to cooperate on next-gen semiconductors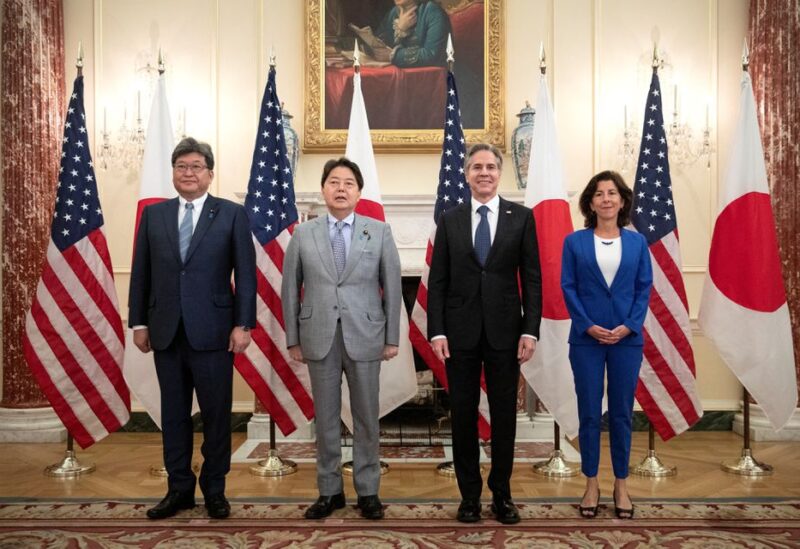 On Friday, long-time allies the United States and Japan inaugurated a new high-level economic conversation geared at combating China and mitigating the disruption produced by Russia's invasion of Ukraine.
During the so-called economic "two-plus-two" ministerial conference in Washington, the two countries agreed to build a new joint research center for next-generation semiconductors, according to Japanese Trade Minister Koichi Hagiuda.
According to a press conference, US Secretary of State Antony Blinken, US Commerce Secretary Gina Raimondo, Japan's Foreign Minister Yoshimasa Hayashi, and Hagiuda also addressed energy and food security.
"It is vital that we work together to safeguard the rules-based economic order, one in which all nations may participate, compete, and succeed," Blinken said during the inaugural session.
Blinken said recent world events, including COVID-19 and the war in Ukraine, had shown the vulnerability of critical supply chains, while a growing number of countries were struggling with debt burdens due to unsustainable and non-transparent lending practices.
Hayashi of Japan characterized Russia's invasion of Ukraine a major challenge to the world order and referred to attempts "to utilize economic influence unjustly and opaquely to fulfill… strategic aims and to disrupt the current international order," a clear reference to China.