UAE, Egypt and Bahrain leaders' summit discusses regional issues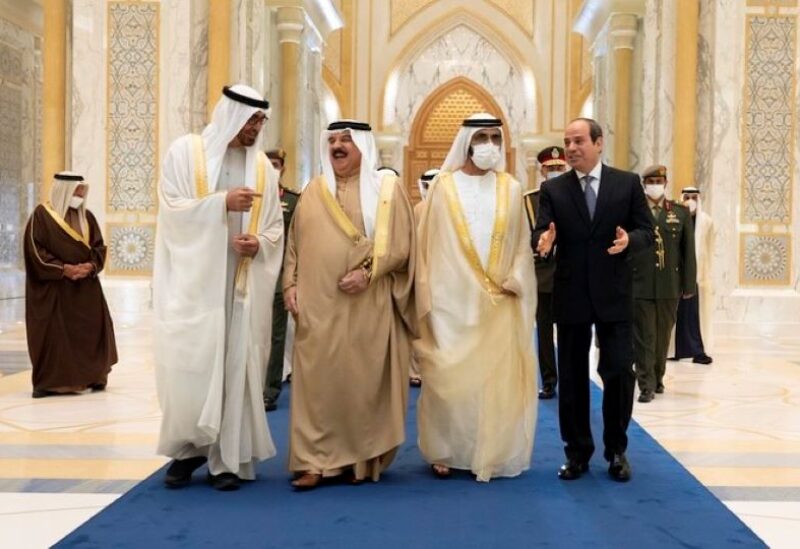 On Wednesday, leaders from the UAE, Egypt, and Bahrain met to address current regional concerns and ways to increase coordination and collaboration among their nations.
Sheikh Mohammed bin Rashid Al-Maktoum, UAE Prime Minister and Ruler of Dubai; Sheikh Mohamed bin Zayed Al-Nahyan, Crown Prince of Abu Dhabi; Bahrain's King Hamad bin Isa Al Khalifa; and Egypt's Abdel Fattah El-Sisi met in Abu Dhabi "over issues of common concern, as well as the latest regional and international developments and the common challenges facing the Arab region," according to state news agency WAM.
The four presidents discussed recent terrorist assaults on civilian places and facilities in the UAE, as well as the thwarted launch of two ballistic missiles against the UAE.
The Houthis' ongoing terror actions represent a severe danger to regional and worldwide security and stability, and they violate all international laws and conventions, according to the WAM assessment.
The leaders called on the international community to take a hard stance against the militia and other terrorist elements, as well as their sympathizers.
Bahrain's King and Egypt's President reaffirmed their nations' sympathy and support for the UAE's efforts to ensure the country's security and safety.