UAE pledges to invest $30 billion in South Korea, president's office says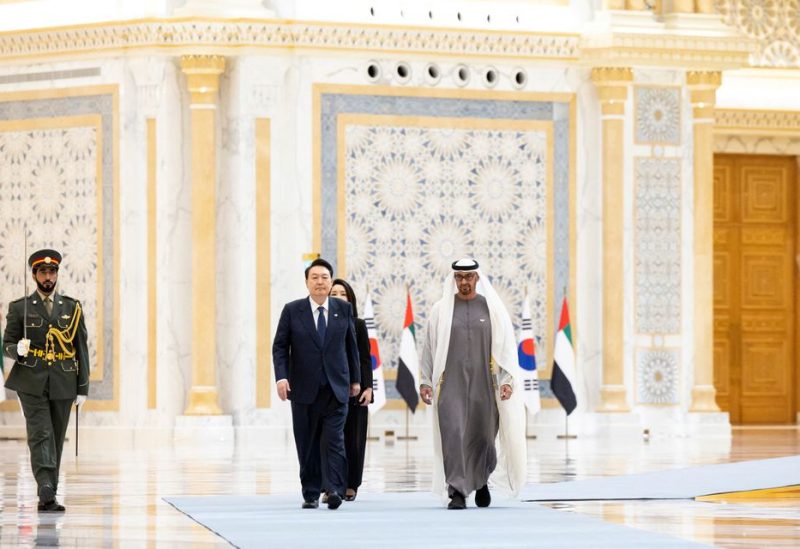 According to the South Korean presidential office, the United Arab Emirates (UAE) has decided to spend $30 billion in South Korea's businesses as the two nations work to deepen their economic ties.
During a four-day state visit to Abu Dhabi, South Korean President Yoon Suk-yeol met with his UAE counterpart, Sheikh Mohammed bin Zayed al-Nahyan, to make the investment decision, according to Yoon's office.
"We have decided a $30 billion investment based on the trust on South Korea which keeps promises under any circumstances," Yoon's office quoted the UAE president as saying.
Details of the investment plan were not immediately known but Yoon's press secretary, Kim Eun-hye, said in a statement the investment will be directed at nuclear power, defense, hydrogen and solar energy industries, among others.
Seoul's finance ministry said the $30 billion investment would be led by sovereign wealth funds, including Mubadala Investment Company.
At their summit, the two countries also signed 13 memorandums of understanding, including an agreement between the state-run Korea Development Bank and the Abu Dhabi state fund Mubadala to cooperate for investment in South Korean companies.