Ukraine: Russia launches fresh rocket assault on Kharkiv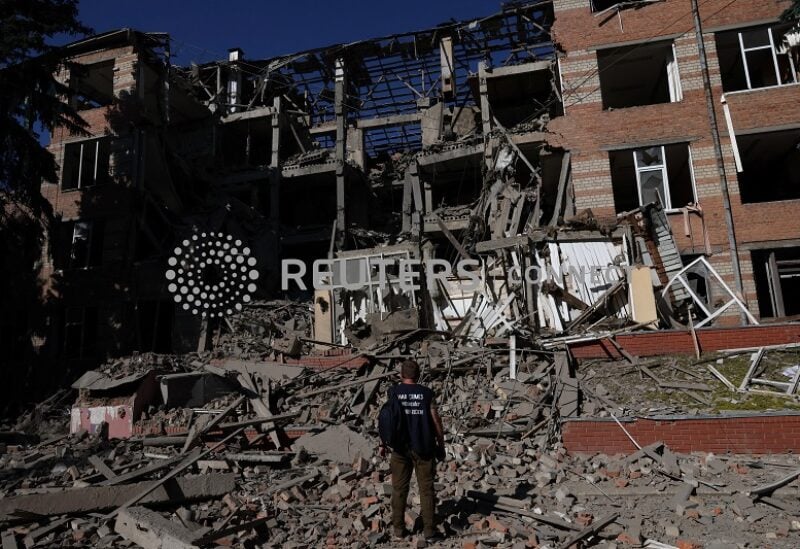 Russia has launched fresh rocket attacks on the Ukrainian city of Kharkiv in recent days, signaling a possible shift in tactics by Moscow.
Ukraine said at least 20 people were killed on Tuesday and Wednesday in the country's second-largest city, which lies near the Russian border.
Ukrainian presidential adviser Oleksiy Arestovych said in a video address that the aim of the strikes is to "terrorize the population" of the city. He also claimed the attacks are an attempt by Russia to divert Ukrainian troops from the key Donbas region.
"The idea is to create one big problem to distract us and force us to divert troops," Arestovych said. "I think there will be an escalation."
Leaders attending the upcoming G7 and NATO summits in Europe will discuss new proposals to pressure Russia amid its ongoing assault on Ukraine.
"We will roll out a concrete set of proposals to increase pressure on Russia," a senior US official told reporters.
US President Joe Biden will attend the G7 summit in the German region of Bavaria this weekend, along with the leaders of UK, Canada, France, Germany, Italy and Japan.
Biden will later attend a NATO summit in Madrid on the next leg of his European tour.