Ukraine says it destroyed major Russian ship in Black Sea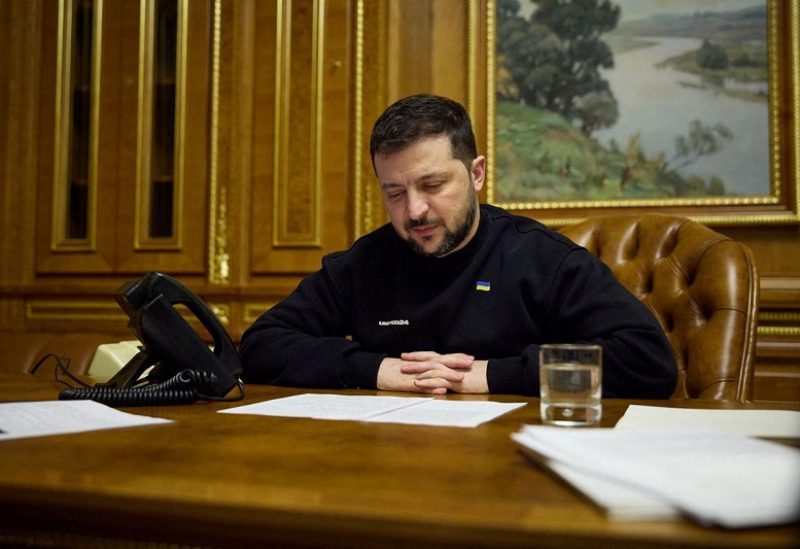 Ukrainian President Volodymyr Zelensky announced that Ukraine's armed forces have successfully eliminated a significant Russian vessel, the Askold, located at the Kerch shipyard in Crimea, which Russia had annexed.
"I thank everyone who ensured the successful destruction of the Russian ship at the Kerch shipyard," he said in his evening address, speaking two days after Kyiv said it had "successfully" carried out strikes in that area.
In light of developments in Israel, the conflict between Russia and Ukraine appeared to have vanished from the global headlines but this development can singlehandedly bring the focus back on it.
Speaking during his daily address, Zelesnky also said that time was not right to hold elections in the country when it is battling Russian forces. There is a debate among Ukrainian leaders about whether holding elections will be possible next year.
Right now, martial law is in effect in Ukraine. This means that presidential elections and other elections technically stand cancelled.
"We must decide that now is the time of defence, the time of battle, on which the fate of the state and people depends," Zelensky said during the address.
"I believe that now is not the (right) time for elections," he said as he underlined that it was the time for the country to be united not divided.
Just last week, Ukraine's foreign minister said the Zelensky was "weighing" options to decide whether holding elections next year would be possible. The minister said that even if it is decided that polls were to be held, it would be a difficult exercise in light of the war.
Parliamentary elections were to take place in Ukraine last month. But they were also cancelled due to the war.
Zelensky was elected president in the year 2019. In September this year, he said he was "ready" to conduct polls if it was necessary. He was also in favour of presence of international observers during the vote.