UN chief sending envoy over 'unprecedented' Sudan situation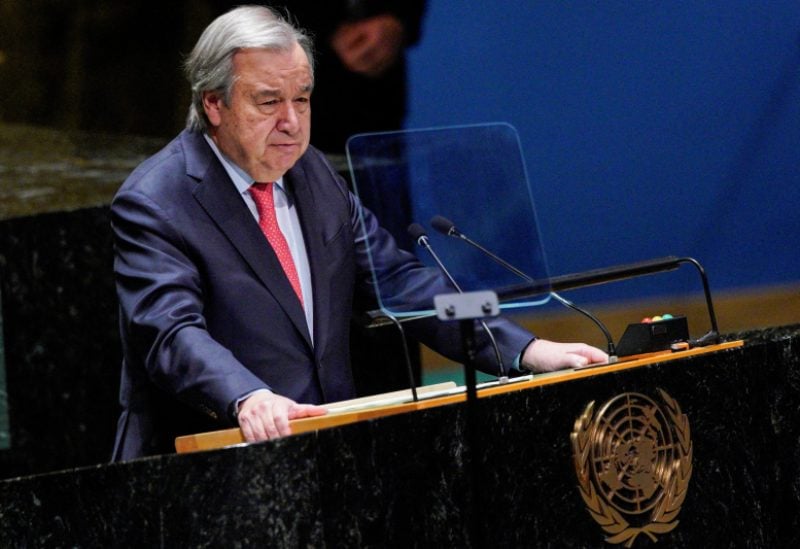 As deadly hostilities enter a third week, UN Secretary-General Antonio Guterres is sending an envoy to the Sudan region amid the "unprecedented" situation there, his spokesman said Sunday.
The announcement came as the army and heavily armed paramilitaries in Khartoum continued fighting, even as a widely breached cease-fire was extended for 72 hours.
UN emergency relief coordinator Martin Griffiths, who will serve as the envoy, said in a separate statement Sunday that Sudan's "humanitarian situation is reaching breaking point."
"I am on my way to the region to explore how we can bring immediate relief to the millions of people whose lives have turned upside down overnight," he said.
However, massive looting of humanitarian offices and warehouses had "depleted most of our supplies. We are exploring urgent ways to bring in and distribute additional supplies," he said.
The "obvious solution," he added, would be to "stop the fighting."
More than 500 people have been killed and tens of thousands of people forced to leave their homes for safer locations within the country or abroad since battles erupted on April 15.
"In light of the rapidly deteriorating humanitarian crisis in Sudan," spokesman Stephane Dujarric said in a statement announcing Griffiths' deployment, the envoy would travel "to the region immediately."
"The scale and speed of what is unfolding is unprecedented in Sudan," his statement said. "We are extremely concerned."
Griffiths said that families were struggling to access water, food, fuel and other commodities, with some unable to relocate due to the cost of transportation out of the worst-hit areas.
Urgent health care, he said "is severely constrained, raising the risk of preventable death."
Five containers of intravenous fluids and other emergency supplies were docked in Port Sudan awaiting clearance by authorities, he added.