UN's top women officials meet Taliban over ban on female aid workers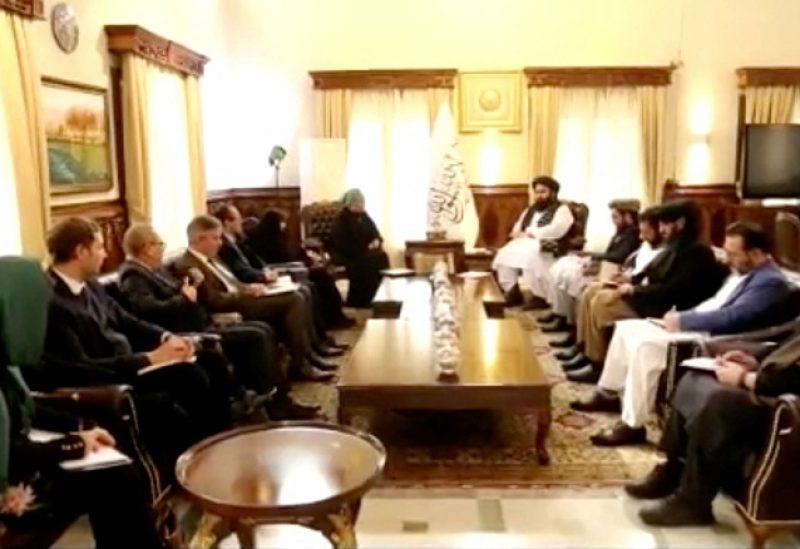 The United Nations Secretary-General sent UN's top female official, Amina Mohammad with a team that included Sima Bahous, the director of UN Women, in response to the ban on female aid workers in Afghanistan. Amina Mohammad is the UN secretary general's deputy and therefore is deemed to be a very high-profile visit. The delegation arrived in Kabul on Monday. Amina Mohammed on Tuesday met Mawlawi Amir Khan Muttaqi, Afghanistan's acting foreign minister. "FM Muttaqi expressed hope that the delegation would portray Afghanistan's true picture to the international community," ministry spokesman Abdul Qahar Balkhi said in a tweet."FM Muttaqi added that women are engaged in educational & health sectors in significant numbers whereas those who used to work in government offices are paid salaries at home," he continued.
Over the issue of barring NGO women workers, Ramiz Alakbarov, the UN's humanitarian co-ordinator in Afghanistan in a statement said, "People are freezing and time is running out." "We need to build shelters now but, in this conservative society, if we don't have female aid workers to speak to women in the families, we can't do this work," she added.
Taliban issued a decree on 24 December 2022, prohibiting women from working for domestic and international nongovernmental organizations (NGOs). This gave the rights of Afghan women a fatal blow. Not just this, it also poses a risk of further escalating a public health emergency in a nation already struggling with famine and natural calamities.
Earlier visits have been condemned widely as many of such delegations were men-only. The delegation is visiting Afghanistan to hold talks with Taliban in efforts to reconcile the Taliban government's demands with international norms on human rights. With women's rights being breached time and again, it is only necessary to have women on board during such visits.