US carrier Ronald Reagan to visit South Korea in show of force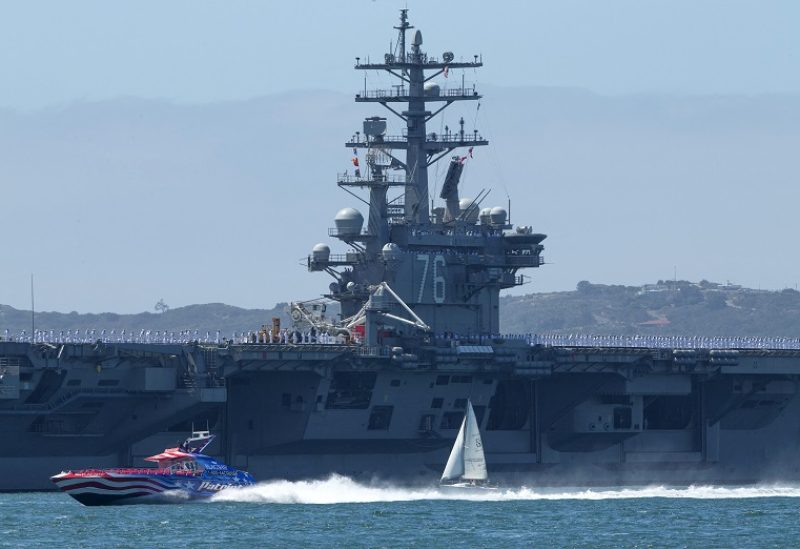 The U.S. nuclear-powered aircraft carrier Ronald Reagan is scheduled to arrive at the South Korean port of Busan on Thursday. This comes as Seoul has expressed concerns about an increased threat from North Korea and has been conducting joint maritime exercises with both the United States and Japan.The carrier, which is expected to remain in Busan until Oct. 16, will strengthen the defense posture of South Korea and the United States in case of any North Korean provocations, South Korea's defense ministry said.
The Ronald Reagan last visited South Korea in 2022 for the first time in about four years, joining other military vessels in a show of might intended to send a message to North Korea.
North Korean state media KCNA on Tuesday criticized the deployment of US strategic assets, including submarines and bombers, in the Asia-Pacific region while defending its plans for a spy satellite program as "indispensable."
Pyongyang has failed twice to place a spy satellite in orbit, in May and August, and has vowed to try again as early as October.
South Korea's defense minister Shin Won-sik told reporters on Tuesday that South Korea faces a more severe threat from North Korea, according to news agency Yonhap.
The visit of the carrier comes after the United States pledged to enhance the "regular visibility" of its strategic military assets in the Washington Declaration, which President Yoon Suk Yeol and US leader Joe Biden issued during a summit in April.
The South Korean and US navies held joint maritime drills with Japan's defense force in waters near South Korea's Jeju Island on Monday and Tuesday, the South Korean navy said.
The drills, which are the first of their kind since 2016, are aimed at deterring and responding to North Korea's "advancing nuclear and missile threats," the navy said in a statement.
A meeting was also held on the carrier on Sunday, attended by South Korea's Fleet Commander Vice Admiral Kim Myung-soo and his US and Japanese counterparts, to discuss countermeasures to Pyongyang's "underwater threats" as well as its nuclear and missile programs.