US Vice President Harris says Israel needs 'independent judiciary'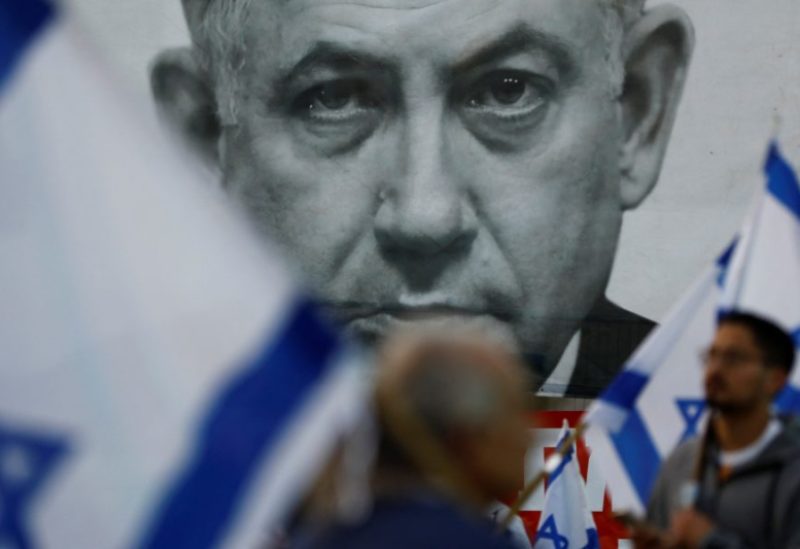 On Tuesday, US Vice President Kamala Harris commented on the controversy surrounding Israeli Prime Minister Benjamin Netanyahu's proposed judicial overhaul, which has sparked widespread protests in Israel. Harris stated that Israel's democracy necessitates "an independent judiciary."
"America will continue to stand for the values that have been the bedrock of the US-Israel relationship, which includes continuing to strengthen our democracies, which as the (Israeli) ambassador has said, are both built on strong institutions, checks and balances, and I'll add: an independent judiciary," Harris said.
The vice president spoke at a reception celebrating the 75th anniversary of Israel's founding hosted by the country's embassy in Washington. Her remarks on the judiciary drew applause.
Harris also reiterated the Biden administration's "ironclad commitment to the security of Israel."
Weeks of unprecedented street demonstrations followed Netanyahu's proposed package of reforms of the Supreme Court, which members of his religious-nationalist coalition accuse of overreach and elitism.
Under pressure at home and abroad, including from US President Joe Biden's administration, Netanyahu has delayed the overhaul to try to negotiate a consensus with the political opposition.
Critics see a threat to independence of the courts by the prime minister, who is on trial on graft charges that he denies.
Top economists and national security veterans have warned of fallout, saying an independent court system is crucial to Israel's democratic norms and economic strength.
Before Harris spoke, Israeli President Isaac Herzog said in a video address to the crowd that he planned to visit the White House and address a joint session of the US Congress "in the near future." The trip is expected in July.
Biden has yet to extend a White House invitation to Netanyahu, despite Israel's status as a key Middle East ally.
The two leaders have had chilly relations since Biden took office. Biden had pressed Netanyahu in recent months to drop the judicial overhaul plan.
Netanyahu, who was prime minister for three years in the 1990s and then from 2009 to 2021, took office again in December to start his sixth term.