WHO working with China on Lunar New Year COVID risks, lacks data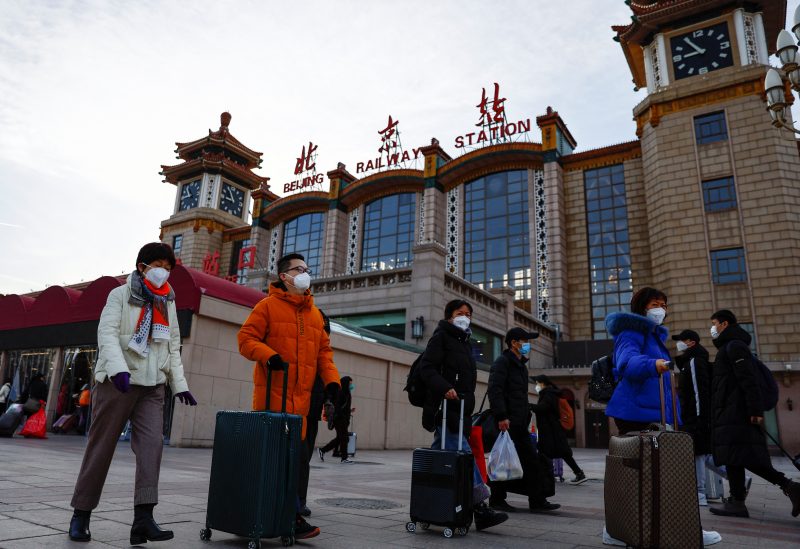 China is collaborating with the World Health Organization to control the risks of COVID-19 resurging as travelers arrive for the Lunar New Year celebrations, but the organization noted that the lack of data continues to hamper the response.
After China dropped its zero-COVID policy in December, COVID-19 is now spreading unrestrained there, but the WHO said it still lacks sufficient data from China to fully assess the surge's risks.
That is also an issue in working with China on how to mitigate the risks of travel ahead of the Lunar New Year public holiday, the WHO said. The holiday was known pre-pandemic as the world's largest annual migration of people.
"We've been working with our China colleagues," said Abdi Rahman Mahamud, director of the WHO's alert & response coordination department, who said the country has a number of strategies around people travelling from high-risk to low-risk areas as well as around testing and clinics.
"But to understand better we require that data," he added.
The WHO also said China is still heavily underreporting deaths from COVID-19, although it is now providing more information on its outbreak.
"There are some very important information gaps that we are working with China to fill," said COVID-19 technical lead, Maria Van Kerkhove.
China has rejected international scepticism of its statistics as politically motivated attempts to smear its achievements in fighting the virus.