Xi Jinping commands Chinese troops for 'actual combat' training amid Taiwan tensions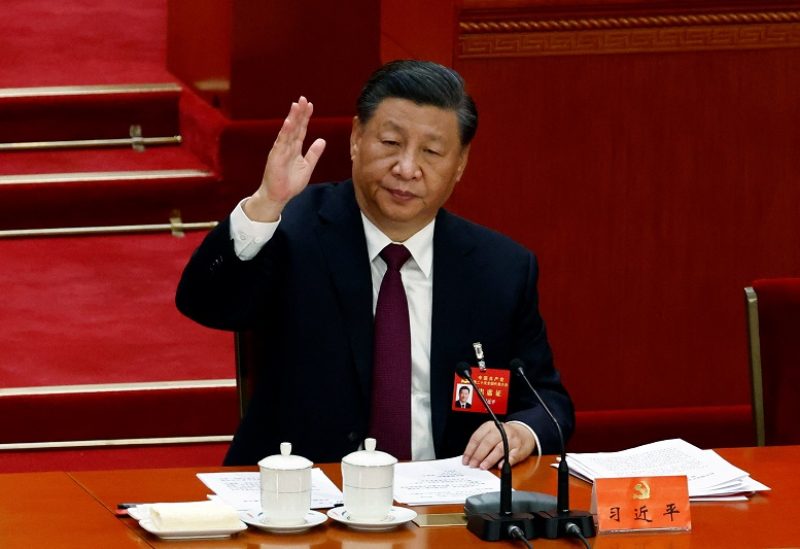 On Wednesday (April 12), China's state broadcaster CCTV reported that President Xi Jinping urged the nation's military forces to prioritize "strengthening military training geared towards actual combat."
The report mentioned that Xi's comments were made during his naval inspection trip on Tuesday. The visit took place hours after the military drills by China's People's Liberation Army, which escalated Taiwan tensions.
The military drills were launched in the aftermath of Taiwan's President Tsai Ing-wen's visit to the United States, which had angered China. During the visit, Tsai met with US House Speaker Kevin McCarthy.
The state broadcaster CCTV reported that Xi on Tuesday told the People's Liberation Army's Southern Theatre Command Navy that the military must "resolutely defend China's territorial sovereignty and maritime interests, and strive to protect overall peripheral stability".
Beijing has also criticised a plan for US forces to use a growing number of bases in the Philippines, including one near Taiwan.
Meanwhile, a report by the South China Morning Post (SCMP) mentioned that China has come up with new rules for the recruitment of soldiers in wartime.
The report noted that the veterans have been listed as a priority, which according to military analysts means that it is an enhancement of PLA combat readiness for a war over Taiwan.
Amid simmering tensions in the South China Sea, Xi said that China must be "innovative in its concepts and methods of combat".
US Secretary of State Antony Blinken said committed to "standing with the Philippines against any intimidation or coercion, including in the South China Sea". The US and the Philippines are holding their largest-ever joint military drills this week.