Zelensky initiates military overhaul, dismisses medical forces commander in Ukraine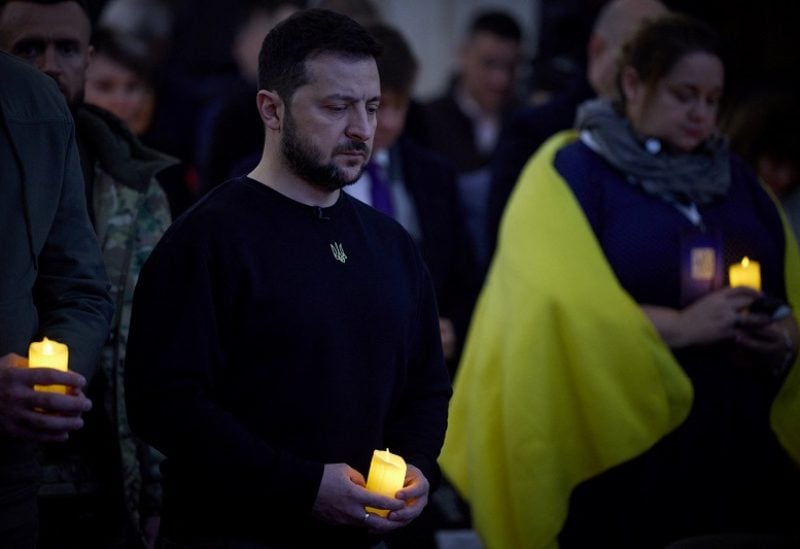 Ukraine's President Volodymyr Zelensky has urged immediate alterations in the country's military strategies, aligning with the dismissal of Major-General Tetiana Ostashchenko, who led the Armed Forces Medical Forces. This decision comes amid discussions regarding the advancements in the ongoing 20-month conflict with Russia.
Zelensky's demand for rapid changes was emphasized during a meeting with Defence Minister Rustem Umerov. He stressed the need for swift action to bring about forthcoming changes in the ongoing conflict.
Major-General Tetiana Ostashchenko, responsible for the Armed Forces Medical Forces, has been replaced by Major-General Anatoliy Kazmirchuk. Zelensky highlighted the imperative for a fundamental enhancement in medical support, addressing issues such as improved tourniquets, digitalisation, and enhanced
Acknowledging the change, Defence Minister Umerov outlined key priorities on the Telegram messaging app. These include digitalisation, a focus on "tactical medicine," and the implementation of a servicemen rotation system.
Ukraine's military reported advancements in reclaiming occupied territories in the east and south. Troops gained control of areas along the Dnipro River's eastern bank in the southern Kherson region. General Valery Zaluzhniy, the Ukrainian commander in chief, emphasized the need for advanced technology to counter the Russian military, indicating a new phase of attrition in the conflict.
While acknowledging the time required for advances, Zelensky rejected the idea of a stalemate in the war. He urged Western partners, particularly the United States, to continue providing military support to Ukraine.
Ostashchenko's removal follows speculation by a Ukrainian news outlet, suggesting imminent changes after consultations with paramedics and officials responsible for military support.