At 58, Boris Johnson braces to embrace fatherhood for eighth time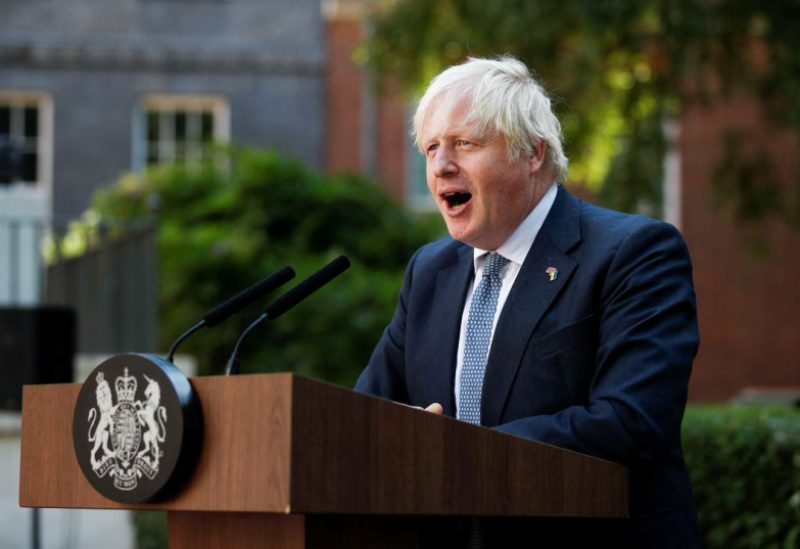 Boris Johnson, the former UK Prime Minister and Conservative Party politician, is expecting to become a father for the eighth time. Carrie Johnson, his wife and former British Prime Minister, made the announcement on Instagram, stating that the baby is due to arrive "in just a few weeks."
The announcement comes just days after the former Tory prime minister purchased a nine-bedroom mansion with a three-sided moat in Oxfordshire, worth 3.8 million pounds.
In an Instagram post, she shared a picture of herself holding hands with her two children. She wrote, "New team member arriving in just a few weeks. I've felt pretty exhausted for much of the last 8 months but we can't wait to meet this little one. Wilf is v excited about being a big brother again and has been chattering about it nonstop. Don't think Romy has a clue what's coming…She soon will!"
Boris Johnson and Carrie, who married in May 2021, already have two children. They are parents to three-year-old Wilf and two-year-old Romy.
While Wilf was born in April 2020, Romy was born in December 2021. With Carrie, it's Boris Johnson's third marriage.
The new arrival of the child will be Johnson's eighth moment of embracing fatherhood. Johnson has four children from his previous marriage to Marina Wheeler.
According to the BBC, he has one more child from an affair with art consultant Helen Macintyre. He did not have any children from his first marriage with Allegra Mostyn-Owen.
While there has been no reaction from Boris Johnson on the latest announcement related to his fatherhood, in a 2021 interview with Sky News, he said: "It's a lot of work, I'll tell you that much, but I love it, I absolutely love it, and I want you to know I change a lot of nappies."