Japan will send a transforming robot ball to the moon to test lunar rover tech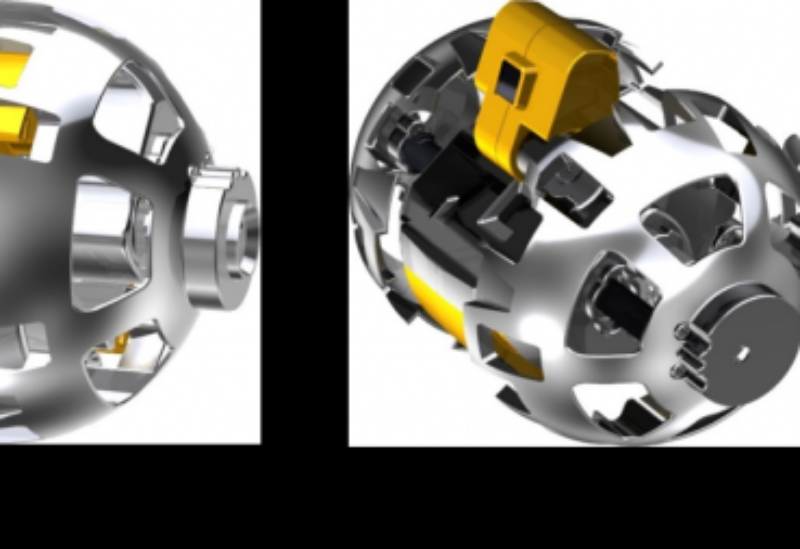 The Japanese company ispace will deliver the small rover to the moon for the Japan Aerospace Exploration Agency (JAXA) using the commercial HAKUTO-R lander. JAXA will use the rover to snap pictures of the moon and collect data on lunar dust — a corrosive substance known to be tough on people and machines, the space agency said.
It appears JAXA's "transformable lunar robot" will be the second one carried on ispace's debut mission, as the company announced last month it would also deploy a rover from the United Arab Emirates called Rashid. If the mission is successful, Japan and the UAE will join the small club of nations to successfully soft-land spacecraft on the moon, after the then-Soviet Union, United States and China.
There are few details available now about the Japanese robot, which is still under development. The design, according to pictures and data provided in a JAXA press release, appears to be a 3-inch (80-mm) diameter sphere that opens to roll around on the lunar surface on two wheels.
"The transformable lunar robot will be an ultra-compact and ultra-lightweight robot that can traverse in the harsh lunar environment," JAXA stated. The robot's diminutive size and small mass of 250 grams, JAXA added, "contributes to a reduction in volume during transportation to the moon. Therefore, it is expected to play active roles in future lunar exploration missions as well."
The robot includes contributions from partners Sony, TOMY Company and Doshisha University, JAXA noted, adding the agency will "continue to conduct studies for realizing international space exploration by utilizing the lunar landing opportunities and technologies offered by commercial companies."