Jordan's Crown Prince Hussein, Princess Rajwa attend International Basketball Cup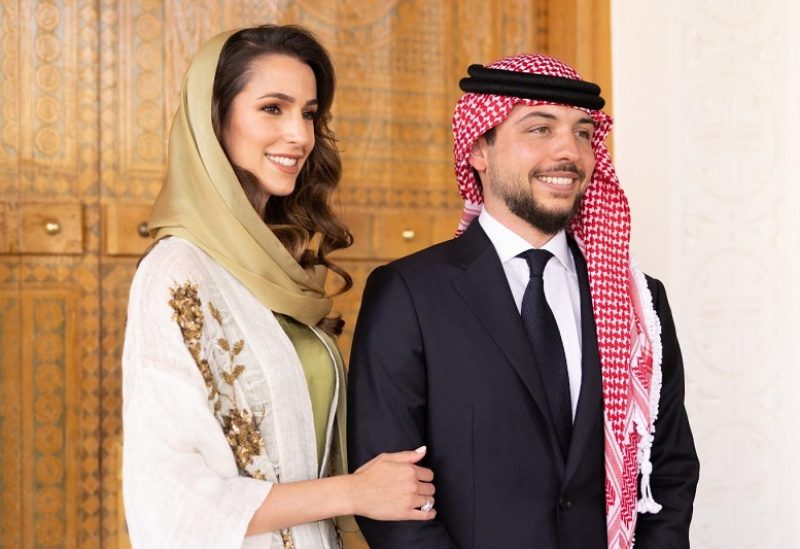 This week, Crown Prince Hussein bin Abdullah II of Jordan and his wife, Princess Rajwa Al-Hussein, were seen attending the 11th edition of the King Abdullah II International Basketball Cup.
The prince and princess, who tied the knot on June 1, wore matching black T-shirts with a print of the Jordanian flag's colors.
After the victory, Prince Hussein shook hands with the players and posed for a picture with the team.
The couple's last public appearance was in July. Princess Alia bint Al-Hussein of Jordan took to Instagram to share photos of the prince and the princess as they attended the wedding of Talal Al-Saleh, Princess Alia's son, with Danah Sishan.
Princess Rajwa wore a pink Paco Rabanne sash-tie floral-print jersey midi dress.