Justin and Sophie Trudeau separate after 18 years of marriage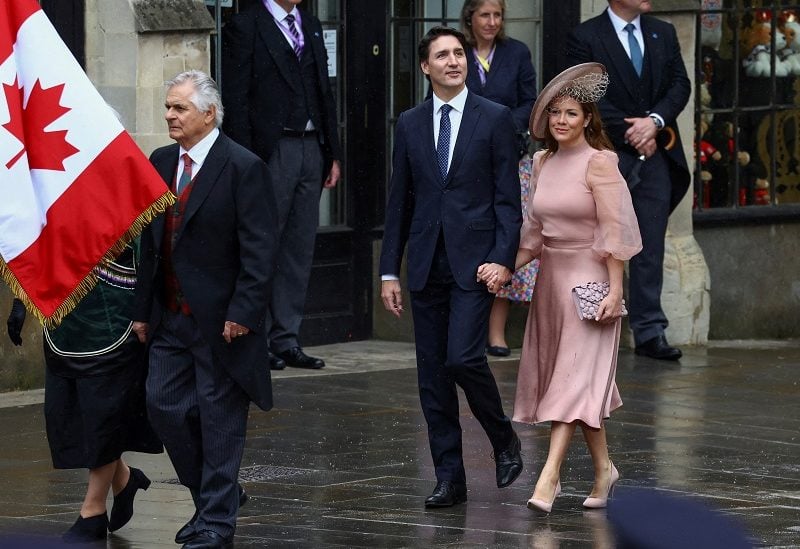 Canadian Prime Minister Justin Trudeau and his wife Sophie made an unexpected announcement on Wednesday, revealing their decision to separate. The announcement seemed to signal the end of the couple's 18-year high-profile marriage.
Trudeau, 51, and Sophie Gregoire-Trudeau, 48, were married in late May 2005. They have three children.
Trudeau was only 43 when he became prime minister in late 2015 and the sharply-dressed couple quickly captured the attention of the world media.
Vogue magazine ran a glowing profile of the two in its January 2016 issue, complete with photos of them embracing. A long piece in the magazine about Trudeau said he "shocks some with his public displays of affection toward his wife".
In the early years after Trudeau took office, he and Sophie were often seen together at social functions and on foreign trips. In February 2018, during a visit to India, the two of them dressed in colorful costumes most days, prompting derisive comments back home.
In recent years, however, Sophie has curtailed such appearances with her husband and signs of stress were clear.
On their wedding anniversary last year, Sophie said in a social media post that "we have navigated through sunny days, heavy storms, and everything in between and it ain't over."
She went on: "long-term relationships are challenging in so many ways".
The two of them did travel to London in May for the coronation of King Charles and were together when U.S. President Joe Biden visited in late March.