Oscars 2023: Everything Everywhere All at Once clinches Best Picture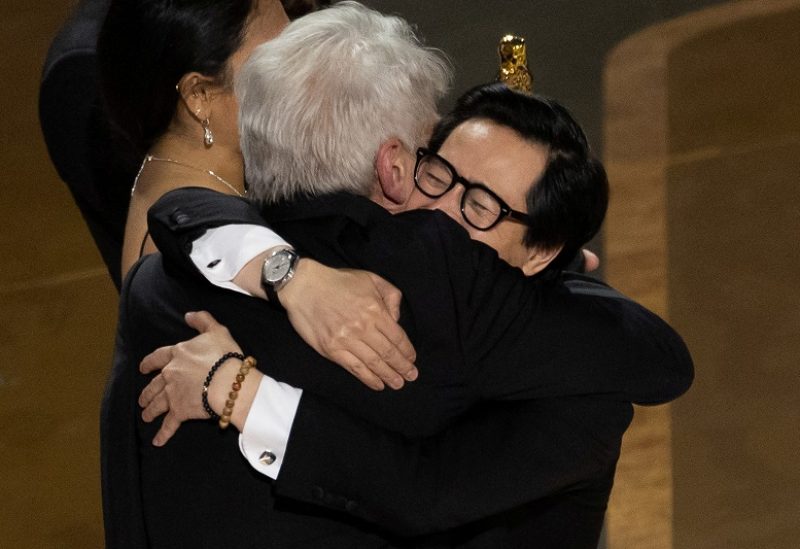 With an incredible seven wins out of 11 nominations, "Everything Everywhere All at Once" emerged as the big winner of Oscars 2023 Three of the actors in the film were awarded a trophy: Michelle Yeoh, Ke Huy Quan, and Jamie Lee Curtis. The film also won the big one: Best Picture. A couple of years ago, it would have been unthinkable that an indie movie from a studio like A24 will become the mega-winner in the biggest awards show on the planet. But the Daniels made it a reality with Everything Everywhere All at Once. The film deserved, um, everything it got. It is the best science-fiction movie in ages.
Everything Everywhere All at Once riffs on everything from The Matrix to Ratatouille to Hong Kong martial arts movies, and yet feels fresh and inventive. And insane, bizarre, brilliant, and endlessly clever. The English language will run out of adjectives before this film can be described in a fitting manner.
Yeoh essayed the role of a Chinese immigrant Evelyn Wang, who is a harried owner of a launderette. Her life is the very definition of stress. Her marriage is crumbling, she feels disconnected from her American-born daughter, and she is being harassed by the IRS for not being able to explain her expenses. She's in a soup, all right.
Yeoh was in almost every frame of the movie, and a good thing too. For she is indescribably good — portraying the pain, confusion, exhaustion, and other moods with a veteran's ease. Stephanie Hsu, who plays her daughter Joy, also impresses, sporting different, gonzo outfits in nearly every other scene, exhibiting her queerness. Ke Huy Quan is endearing as a timid but kind husband, who, lacking the hand-to-hand combat skills of his alt-universe counterpart, relies on his determination and genial, inoffensive personality to deal with things.