Samurai trash collectors clean Tokyo streets after Halloween revels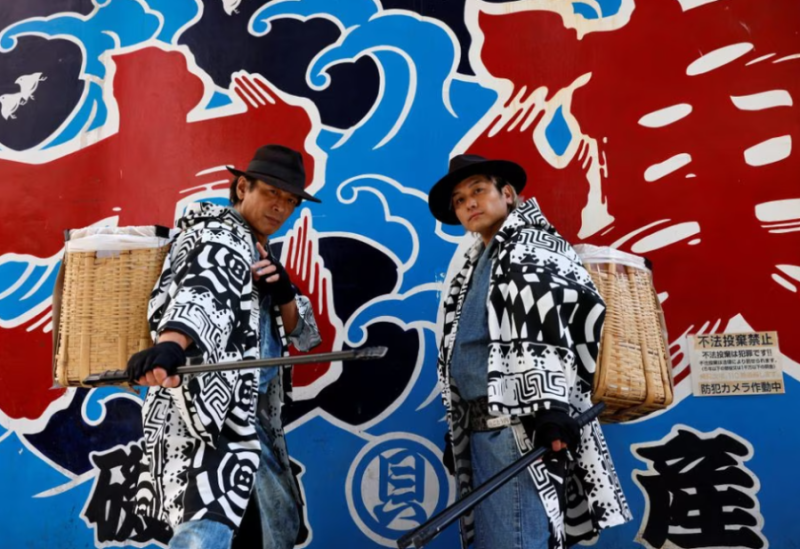 On Wednesday, trash collectors dressed as samurai walked to the streets of Tokyo, acting out the use of garbage tongs and tossing trash after an evening of Halloween celebrations into wicker baskets they carried on their backs.
Since forming in 2006, the group known as Gomihiroi Samurai, or trash-picking samurai, has garnered a sizable fan base. They have roughly 800,000 followers on the video-sharing app TikTok. The gang is dressed in helmets and vividly patterned black-and-white tunics.
"If people are paying attention to our performance because they think it's fun, they might as well start paying attention to the trash problem itself," said one of the group, Keisuke Naka, as he cleared the area under a large sign reading "No Littering".
While Japan is famed overseas for its cleanliness, that image is only partly true, added Naka, a trash-picking samurai for seven years, as he gathered empty beer cans, plastic bottles and cigarette butts in a district known for its nightlife.