US farmer plants around 1.2 million sunflowers to surprise wife on 50th wedding anniversary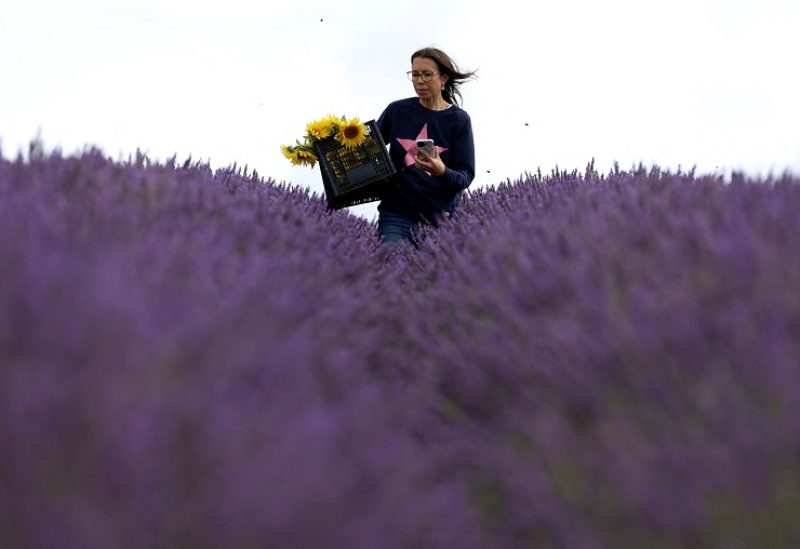 Demonstrating extraordinary husband goals, a farmer from Kansas, USA, ingeniously devised a unique plan to surprise his wife, Renee, on their upcoming 50th wedding anniversary, set to take place on August 10.
Taking note of his wife's love for sunflowers, Lee Wilson decided to plant 80 acres of Mrs Wilson's favourite flower. He cultivated nearly 1.2 million sunflowers in his field, with approximately 15,000 flowers per acre in a heartwarming tribute to his love.
While talking about his grand gesture and the inception of the adorable idea to mark the momentous occasion, Lee said as he contemplated over thoughtful gifts to get his spouse, Renee, that could truly express his love for her, he recalled, "She always liked sunflowers, so, we planted her 80 acres of sunflowers."
Lee said that he began planting the flowers with the help of his son in the month of May and the two managed to keep it a secret making sure it turns out to be a beautiful surprise for Renee.
After first setting her eyes on the beautiful field of flowers, Renee said that she was deeply touched by the gesture and that this was the best anniversary present.
"It made me feel very special. It couldn't have been a more perfect anniversary gift than a field of sunflowers," she said, her eyes sparkling with emotion.
As per KAKE-TV reports, the two are high school sweethearts and had their first date at a roller skating party. "We met in high school. She couldn't date until she was 16, and I called her on her 16th birthday and that's when we started dating," Lee said.
The sunflower field has begun to attract visitors, tourists from all corners of Kansas who come to capture picturesque moments amidst the breathtakingly beautiful flowers.